Redesign of the Primagaz Netherlands website.
primagaz
ROLE
Art Direction & Design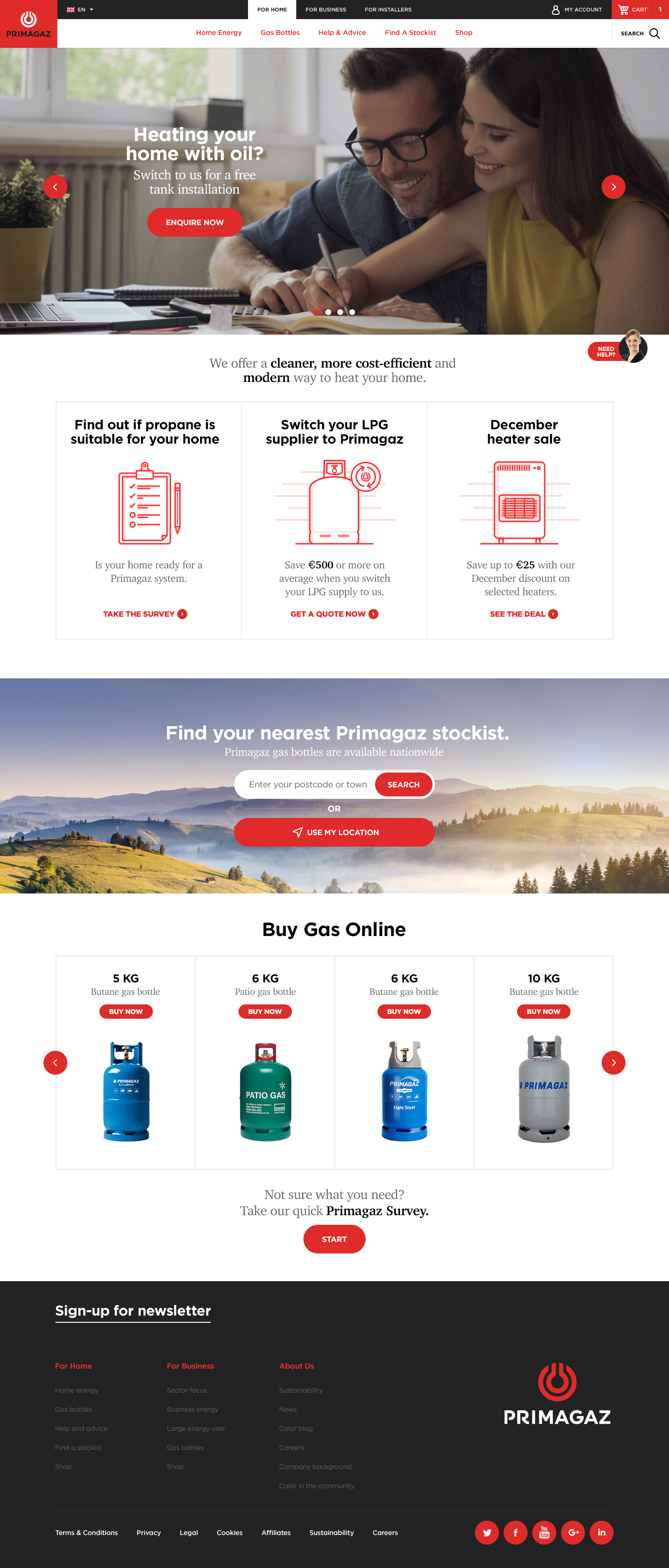 The videos bring an organic movement to the platform while the interaction animations help intertwine with the user's movement through the website.
A custom landing page is designed for the customers that are visiting the website from a voucher related marketing email. Voucher discount is also integrated into the checkout flow.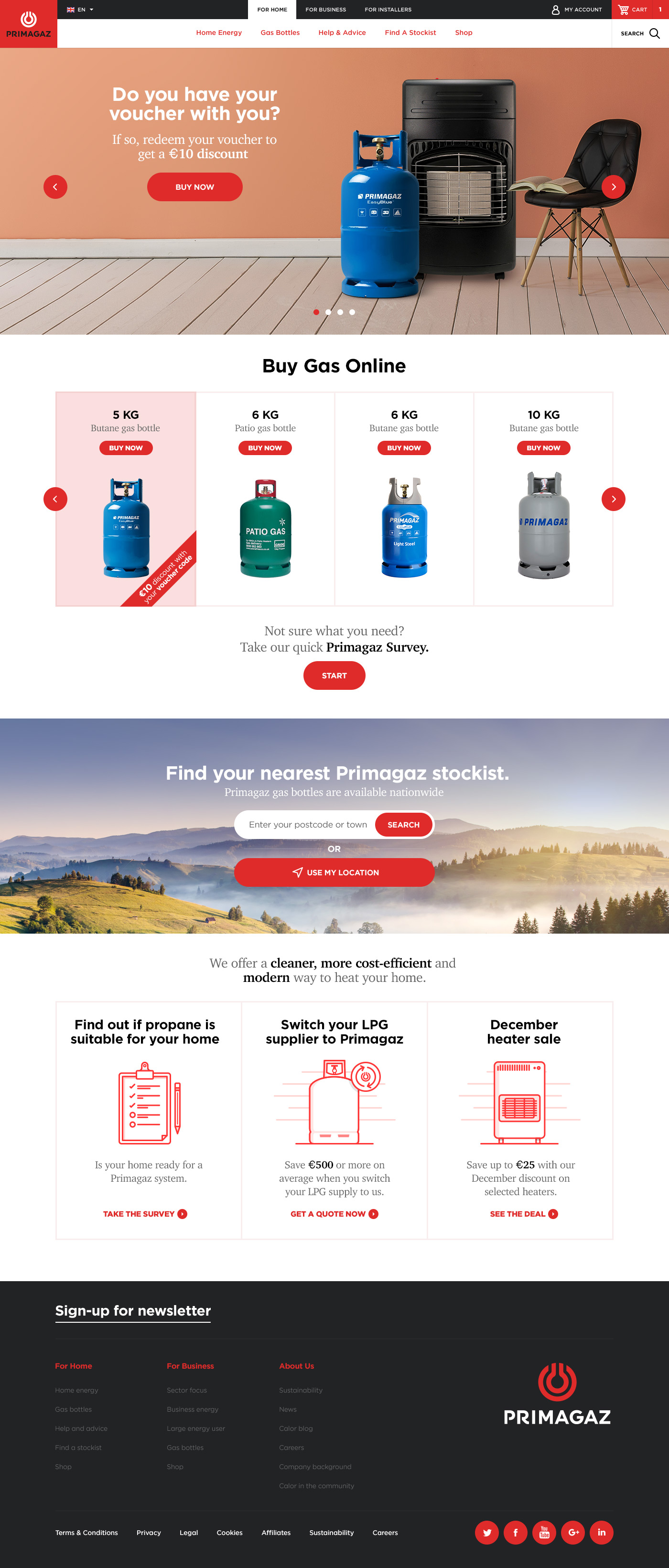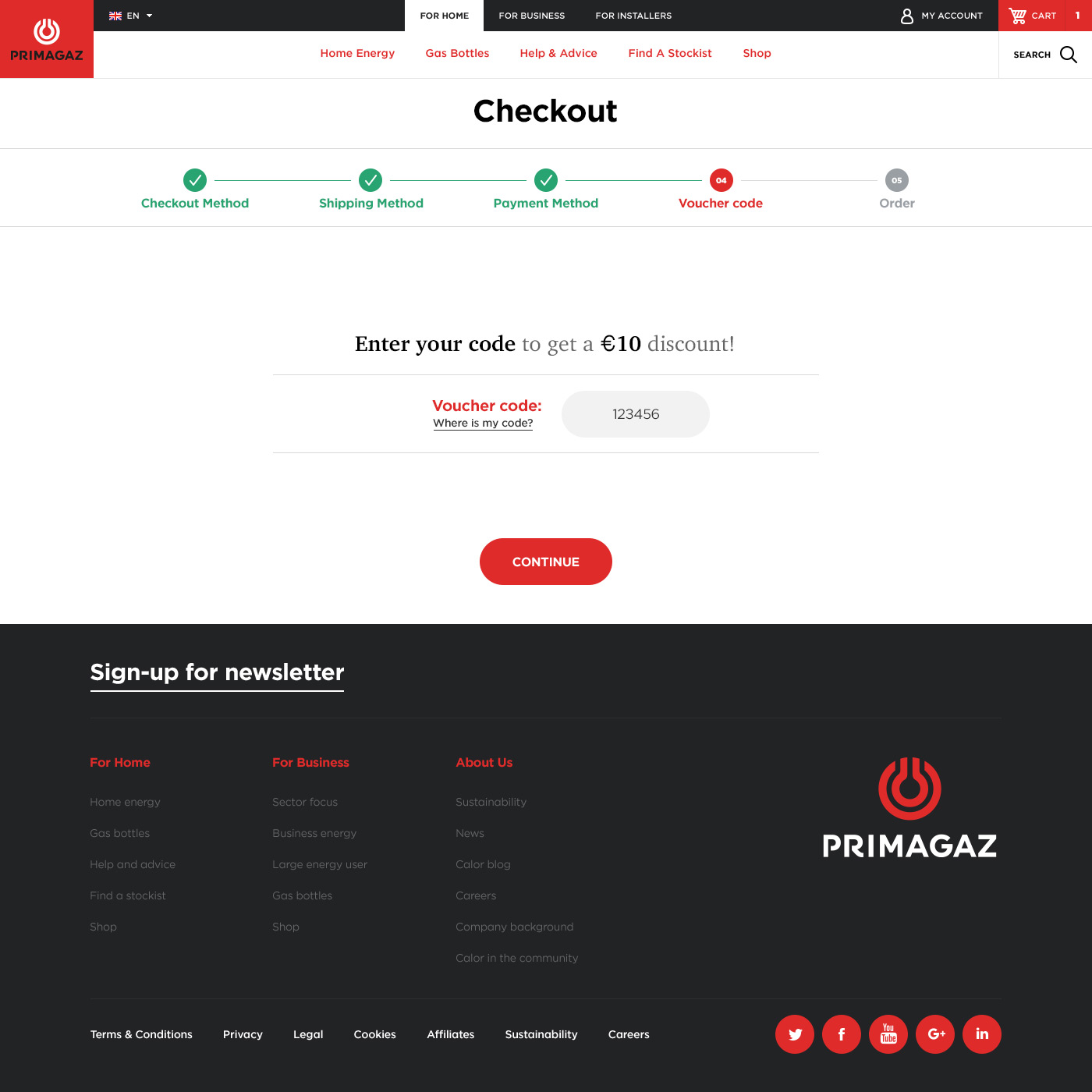 Visitors can take a survey to find out which product would fit their needs best.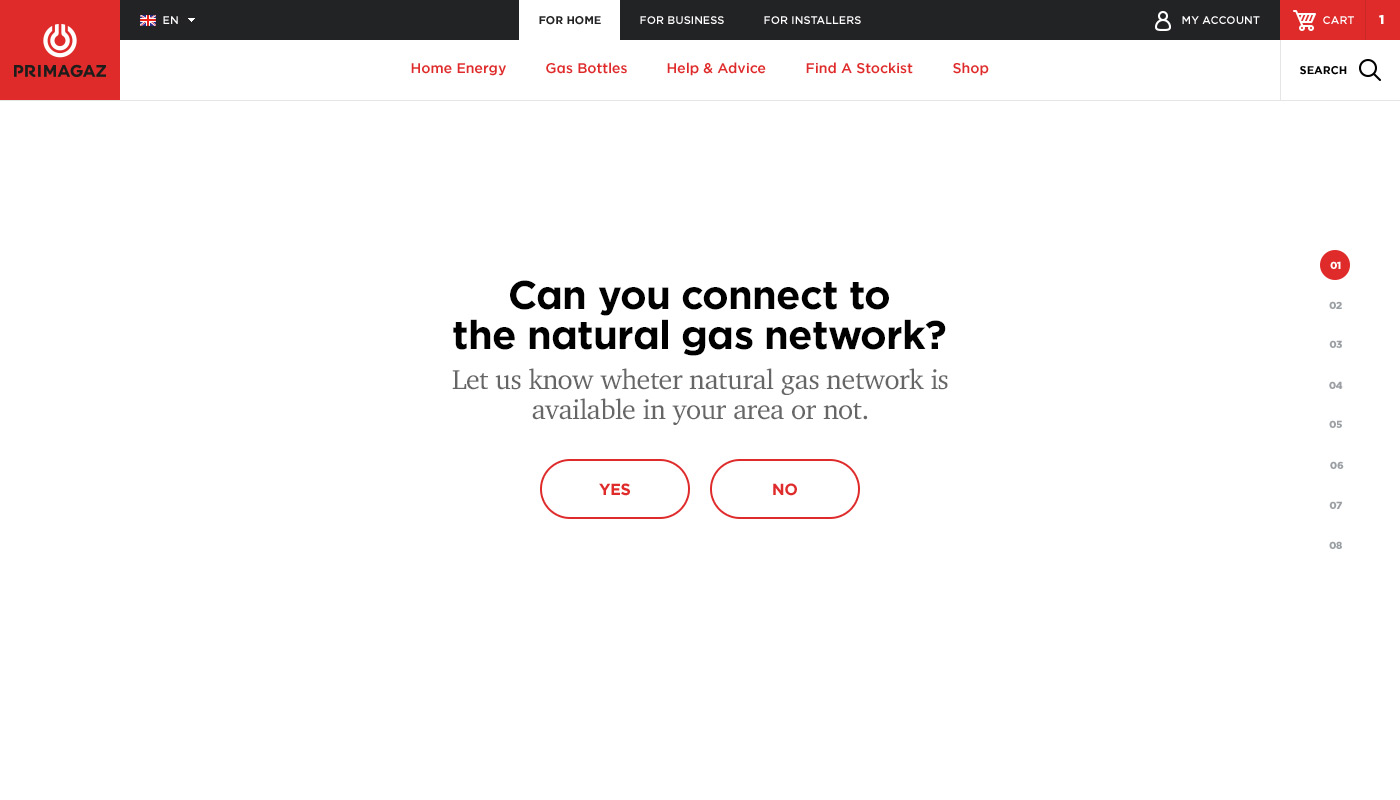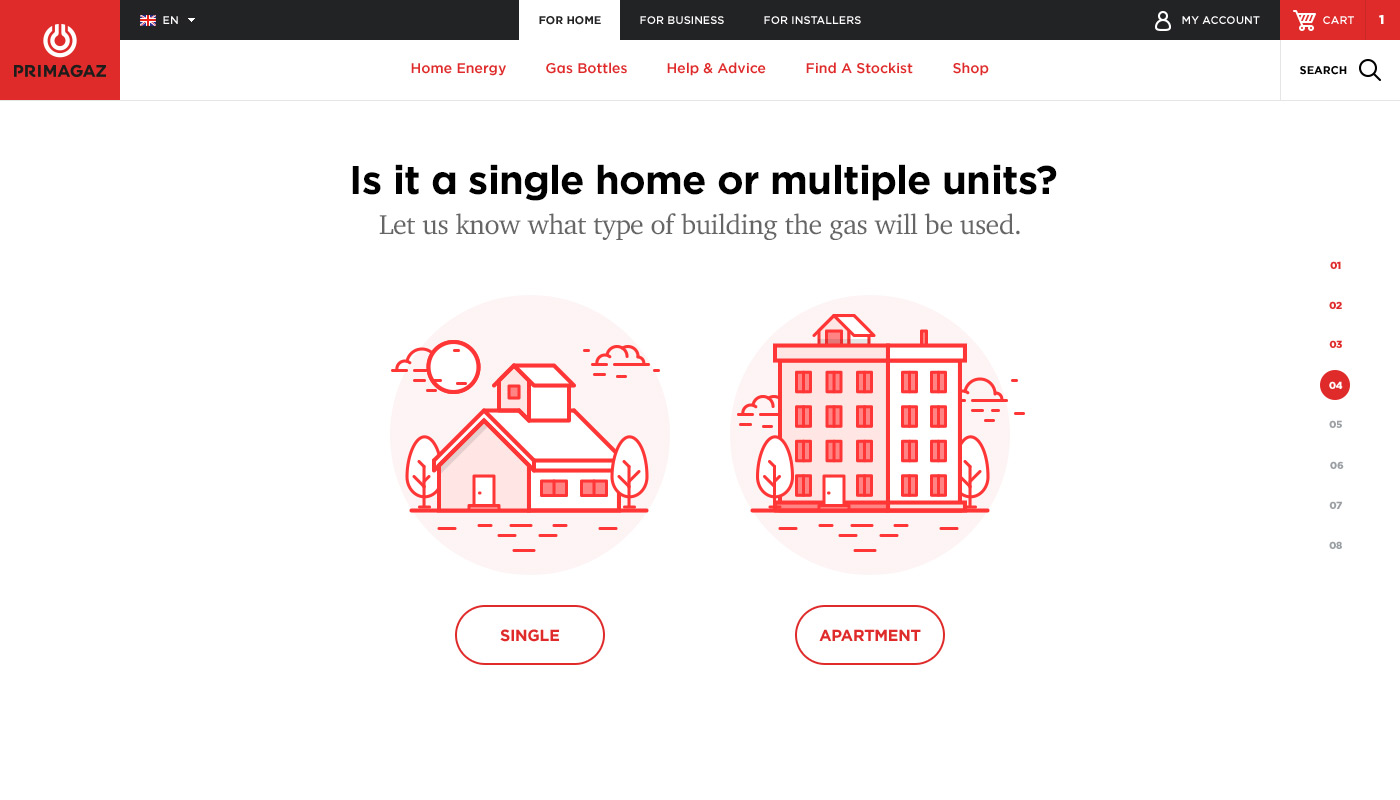 Custom icons help convey the message and enhance the aesthetic appeal of the design.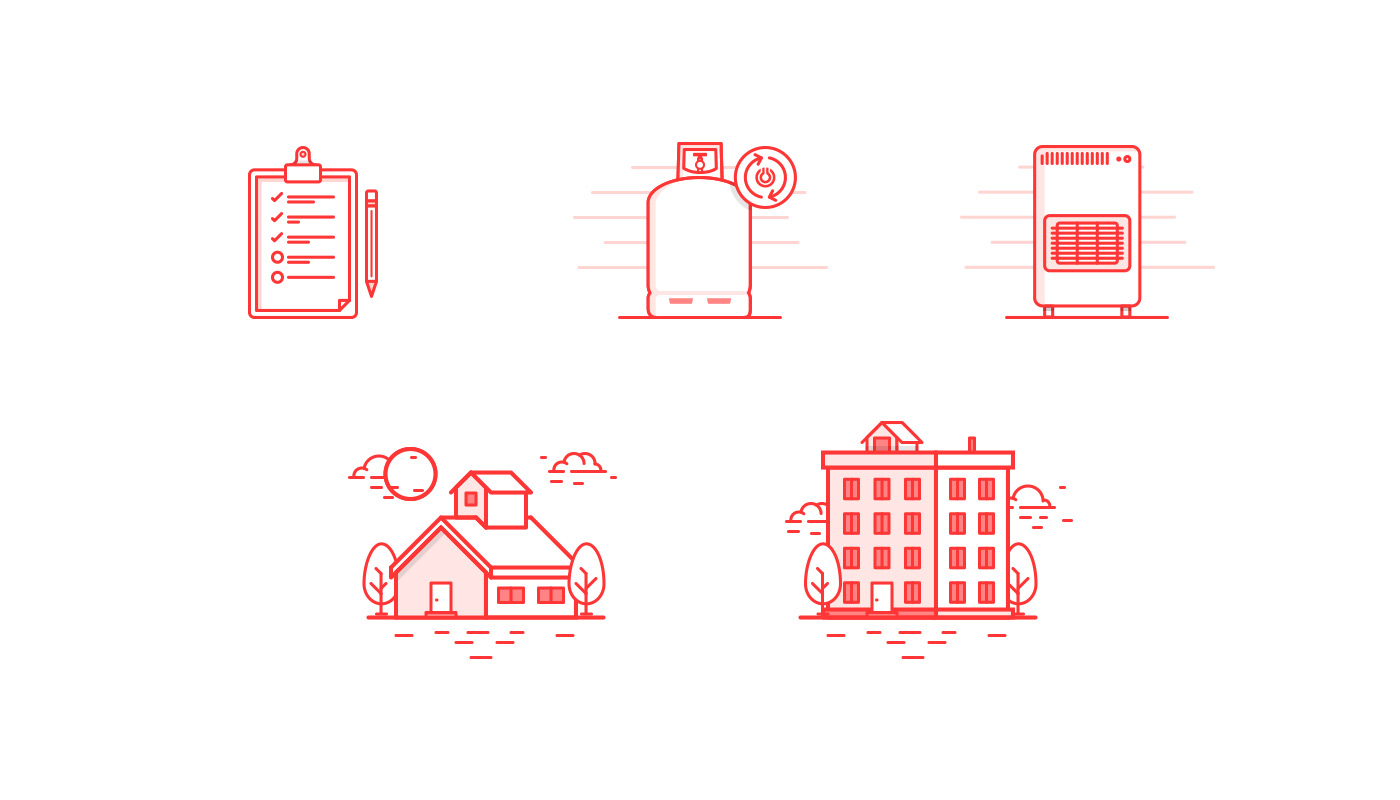 Designed to look and work well on every screen.