A sartorial online experience where luxury fabrics and true artistry meets ecommerce.
pasha
ROLE
Art Direction & Design
Pasha is a pioneer in creating innovative, world-leading luxury fabrics designed after extensive research and development using 100% natural raw materials of higest quality.
The challenge of the project was to reflect Pasha's quest for beauty and aesthetics on the website where their luxury fabrics are displayed and made available for purchase.
On the homepage visitors get a quick overview of Pasha's refined products and the craftsmanship behind the brand.

Impactful product photography brings the visitor's attention to the products, highlighting them from the beginning.


Product detail page plays an important role in converting visitors into customers. Without needing to scroll, visitors can see all they need in a nutshell and can add products to "basket" or "compare list".

More product details are neatly structured below the fold for those who seek for more information before making a purchase.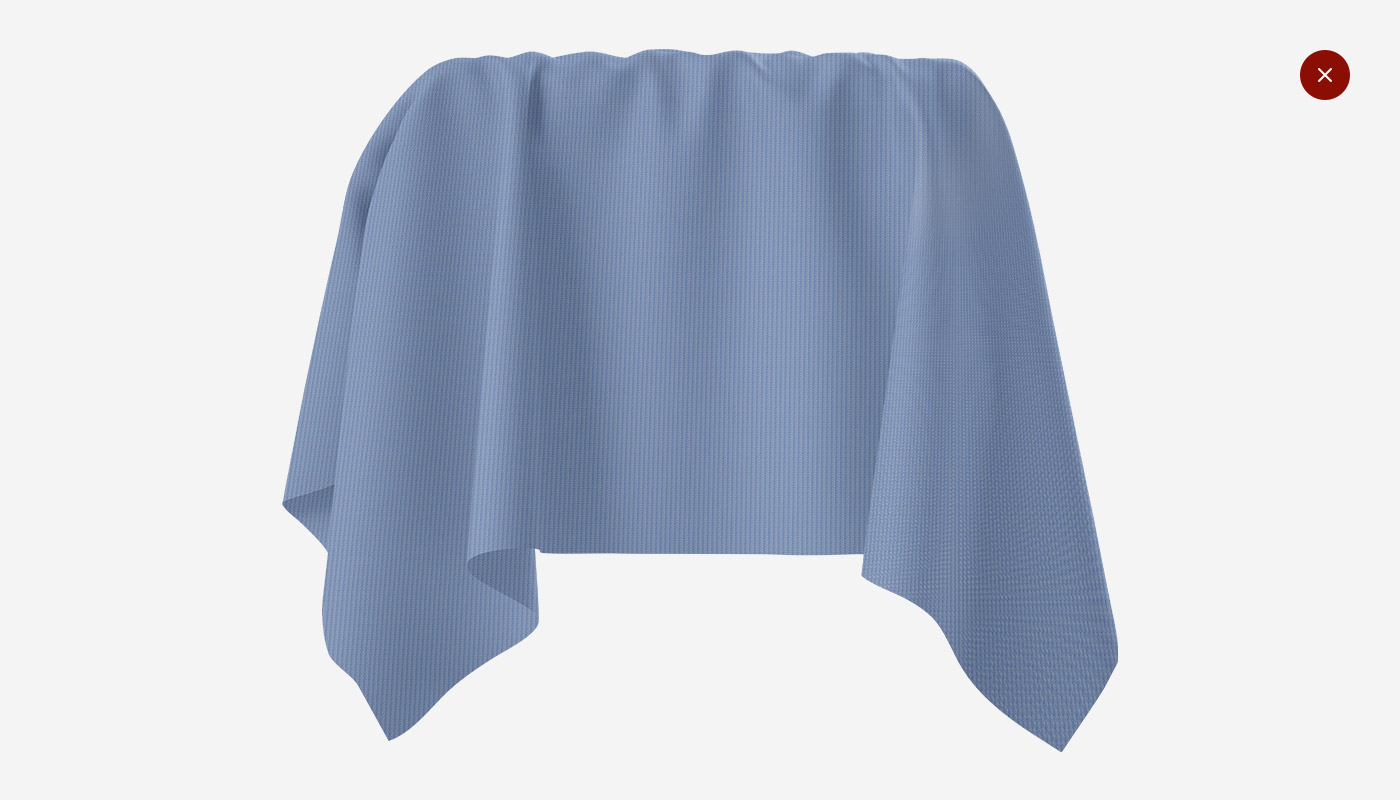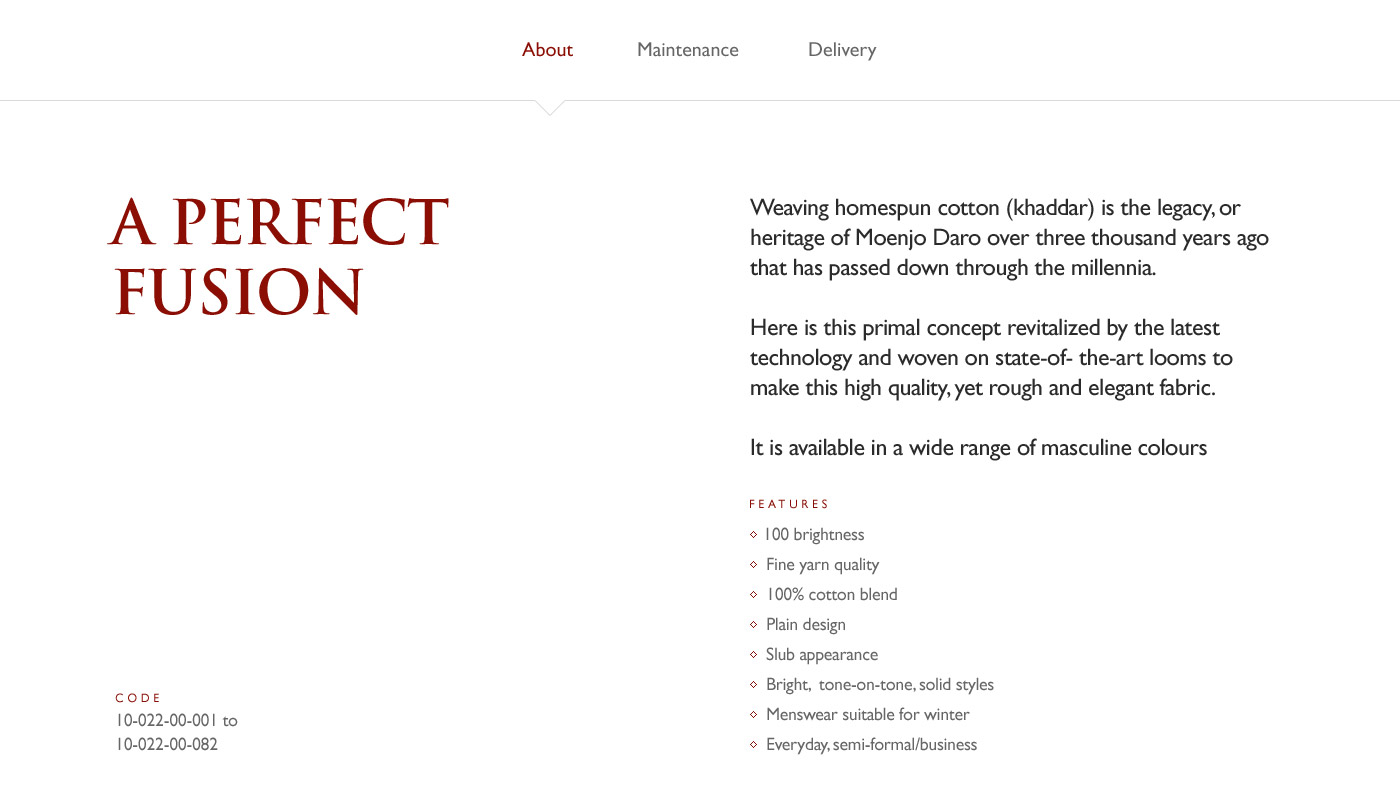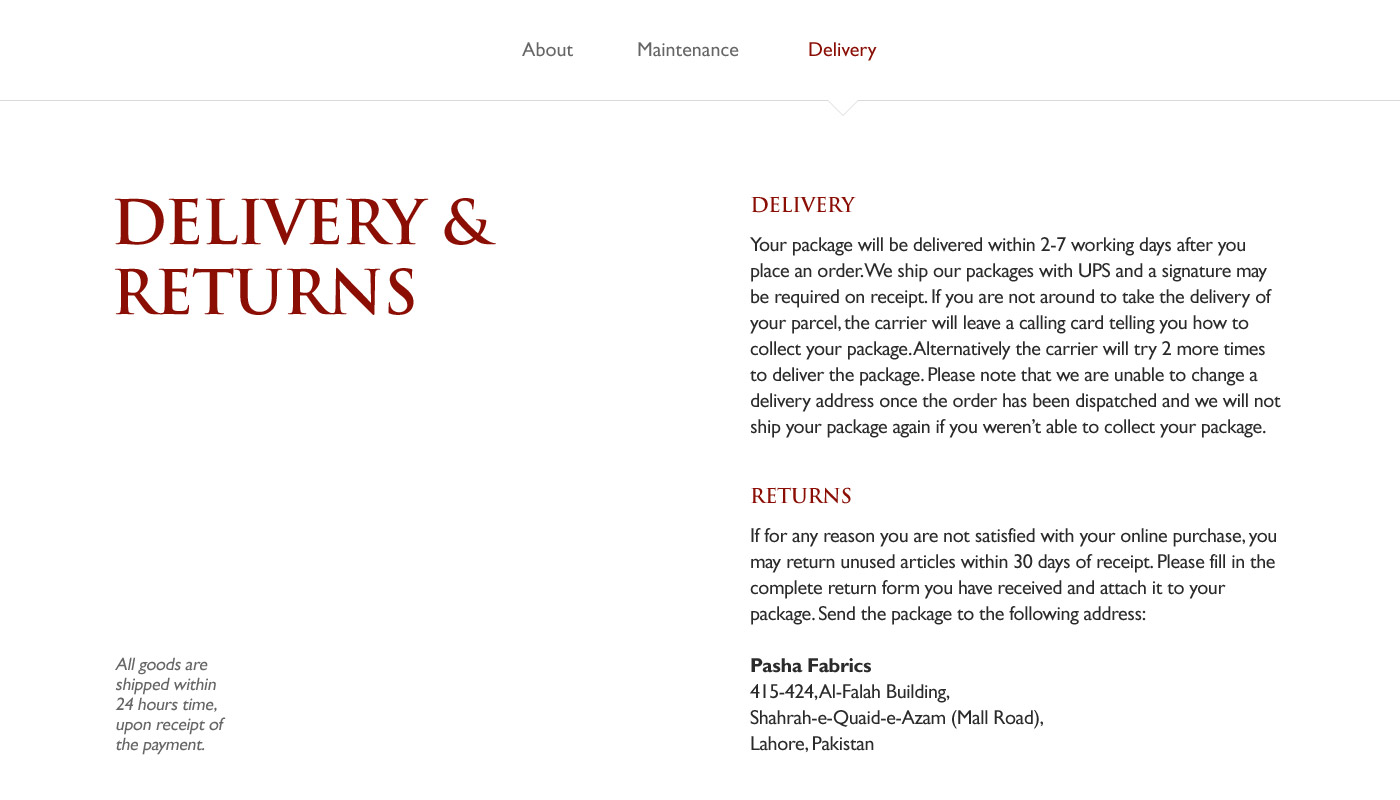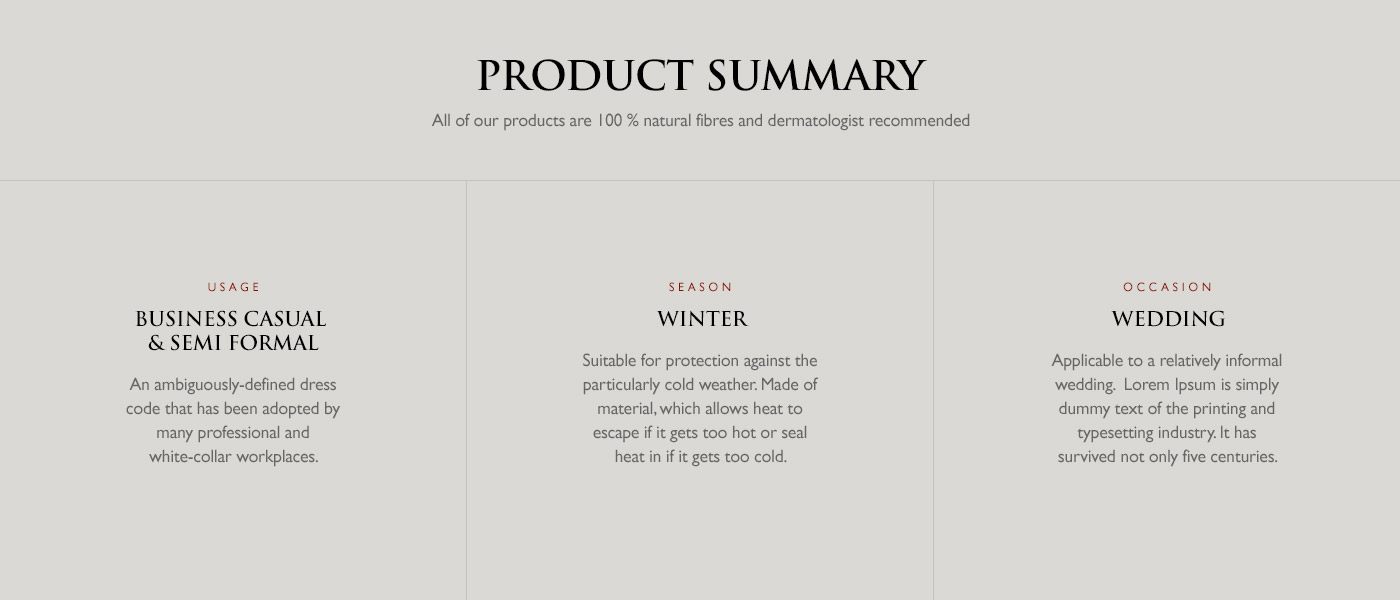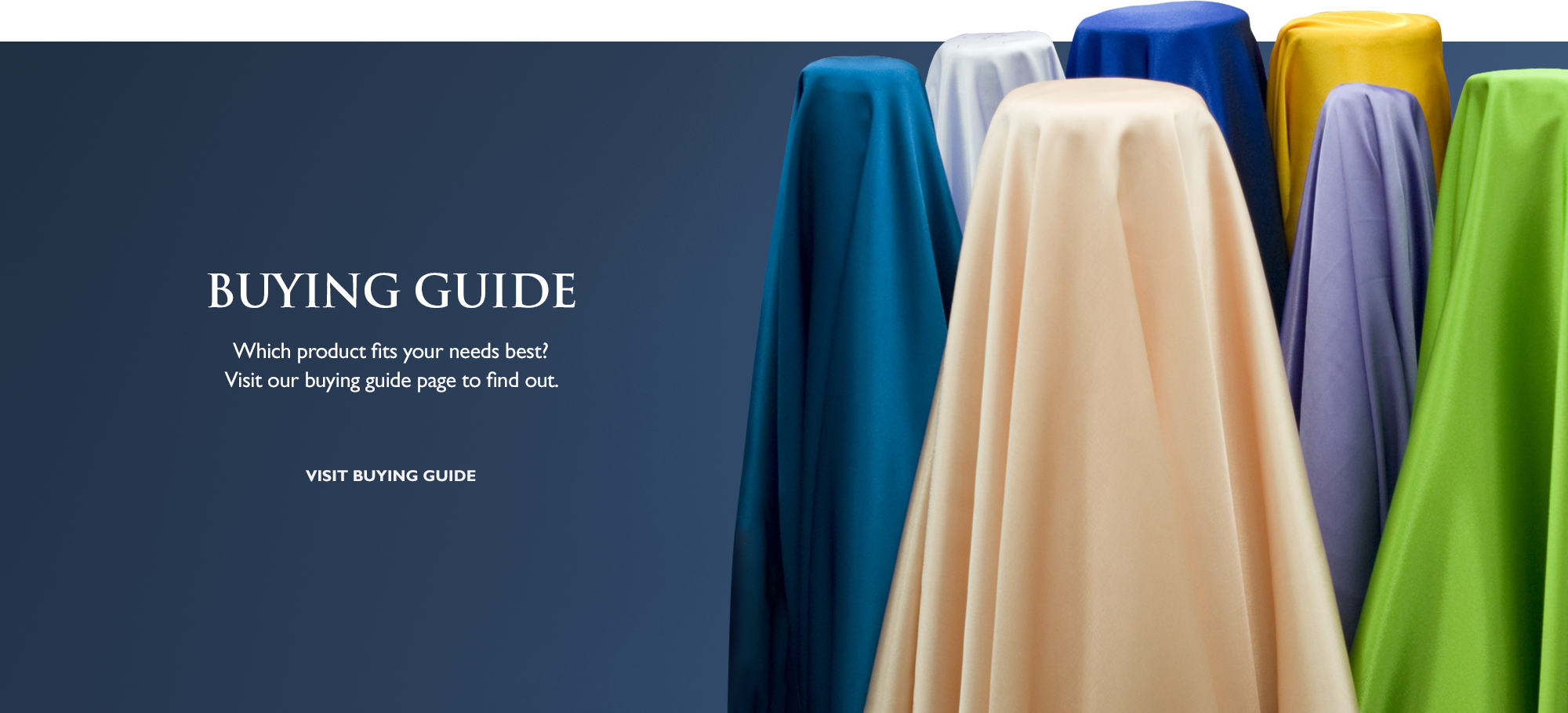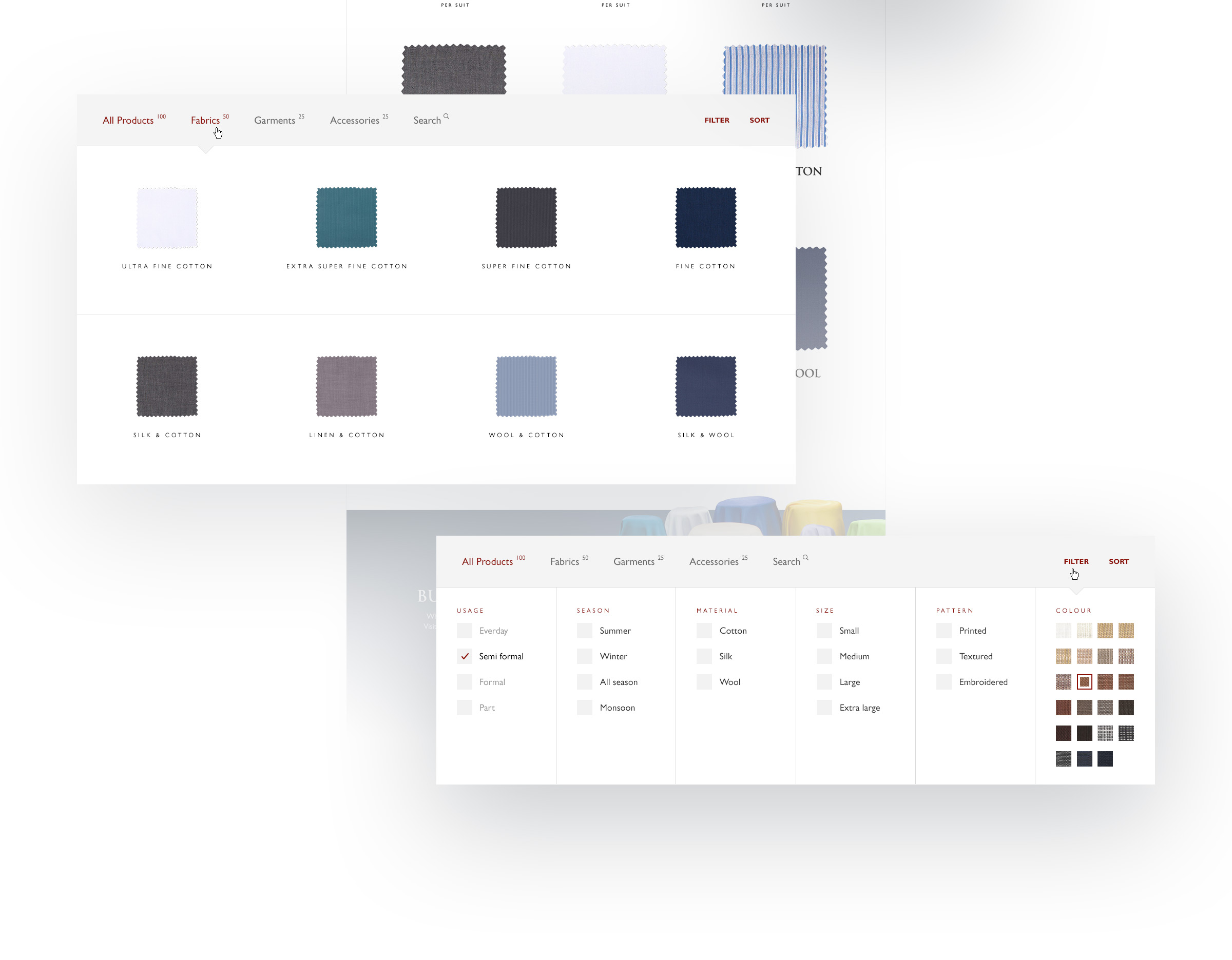 About page is designed to accentuate the heritage of the brand, Pasha's origins and its craftmanship culture.

The use of photography and animation techniques capture a distinct emotion to convey the message.

The visual style and the graphic elements of the website are carried to blog and articles in a consistent manner.


"Compare" functionality of the website allows the user to analyze different products side by side.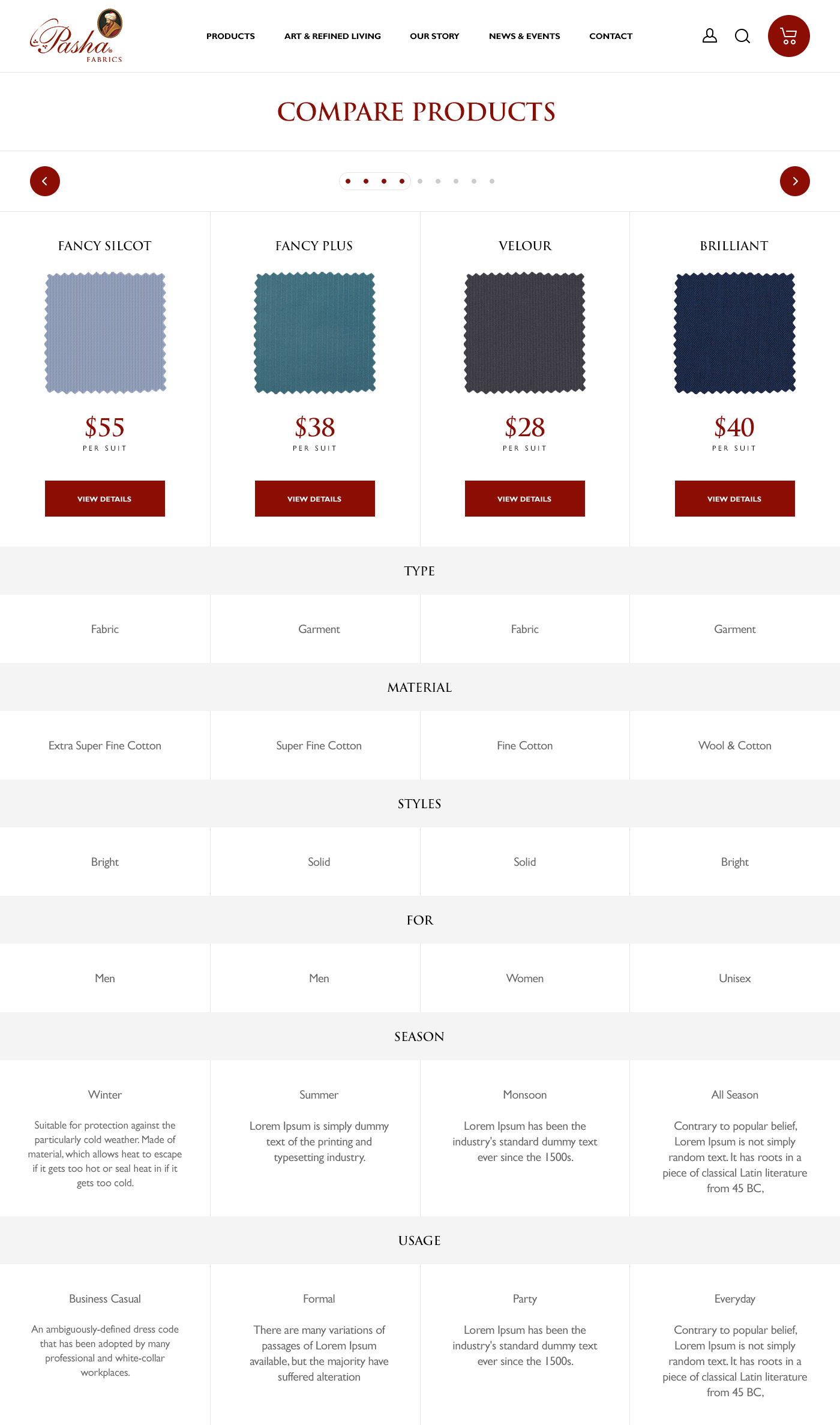 A simple and clean check out flow helps the visitor finalize the purchase with ease. On larger screens, display of the cart summary at every step helps the customer with an overview of what they are buying.