Exploration of photographers' journey creating emblematic images.
nikon
ROLE
Art Direction & Design
Nikon launched an integrated campaign named "I Am Different" aiming to inspire photographers to explore the world of photography.
We created the digital hub, where consumers can discover the photographers' journey through mini documentaries. On the landing page, visitors can select a photographer by looking at the emblematic images with quotes explaining the their unique perspective.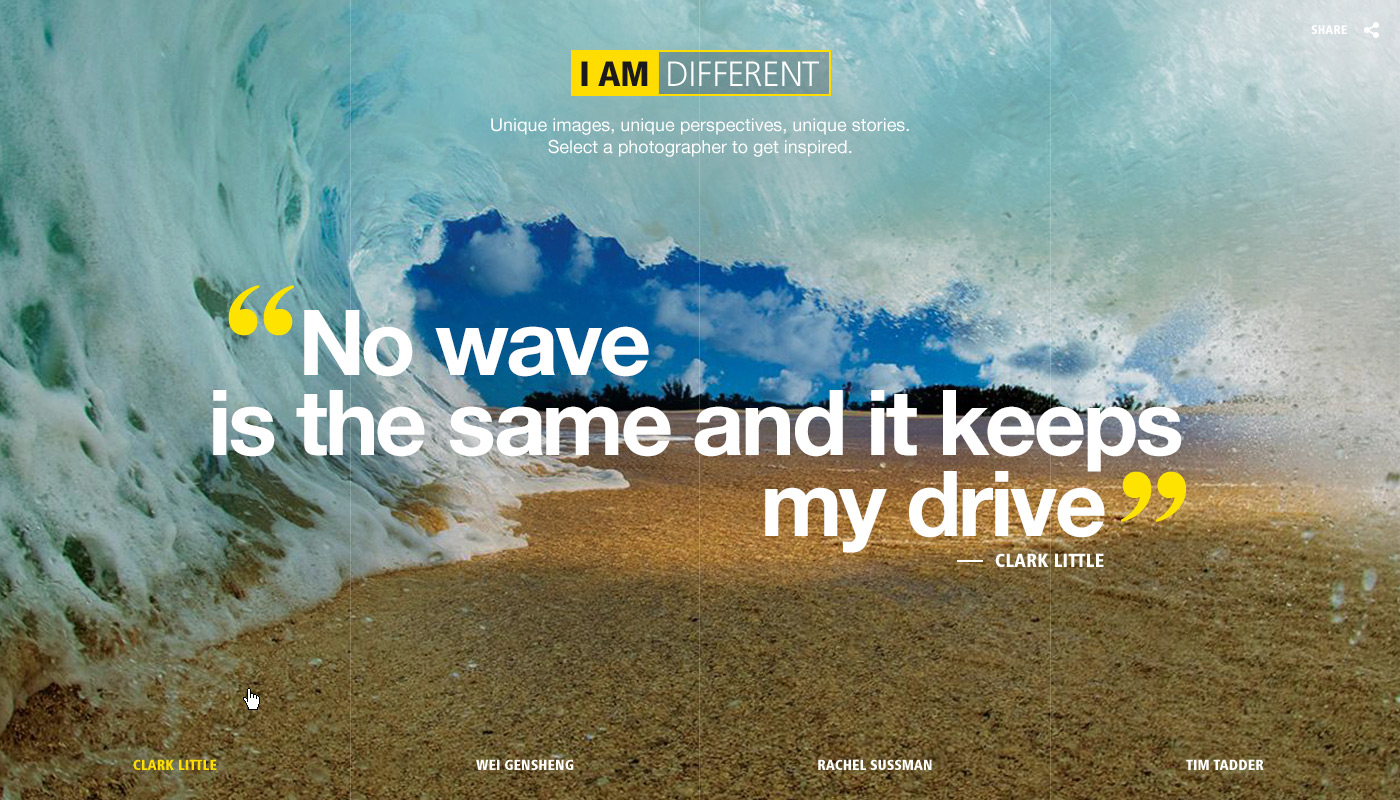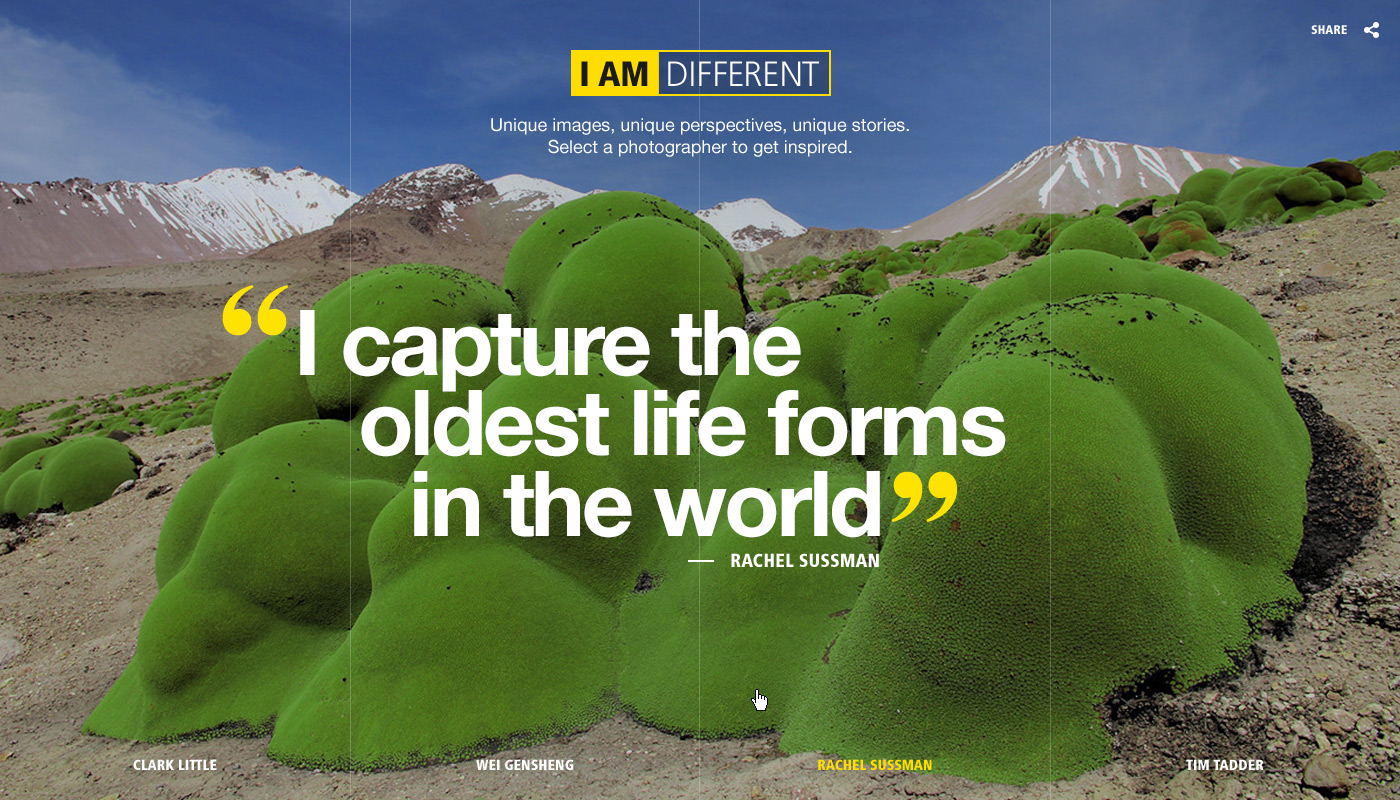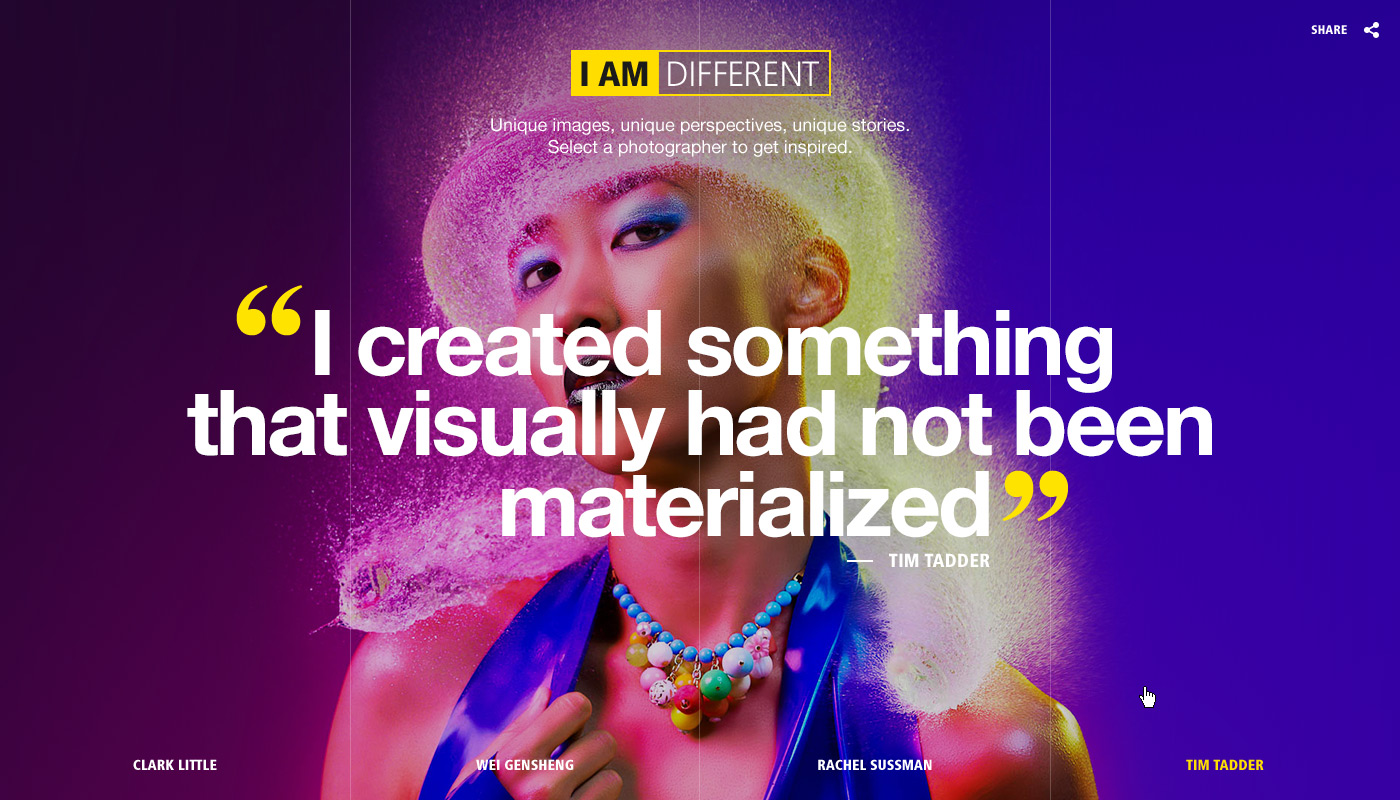 On photographers' detail pages, visitors can get more information about the artists and their creative processes through mini documentaries, interviews and behind the scenes footage.