Online guide to advance your career.
kaplan
ROLE
Art Direction & Design
Kaplan University is an institution of higher learning dedicated to providing innovative undergraduate, graduate, and continuing professional education. Kaplan University requested a website that works together with Linkedin, helping users to explore career opportunities.
The result was Career Journey Platform. The Career Journey Platform allows users to make the best of today's Social Media tools and help advance their careers. By using Linkedin connect, the website analyzes the user data and presents the results with playful data visualizations.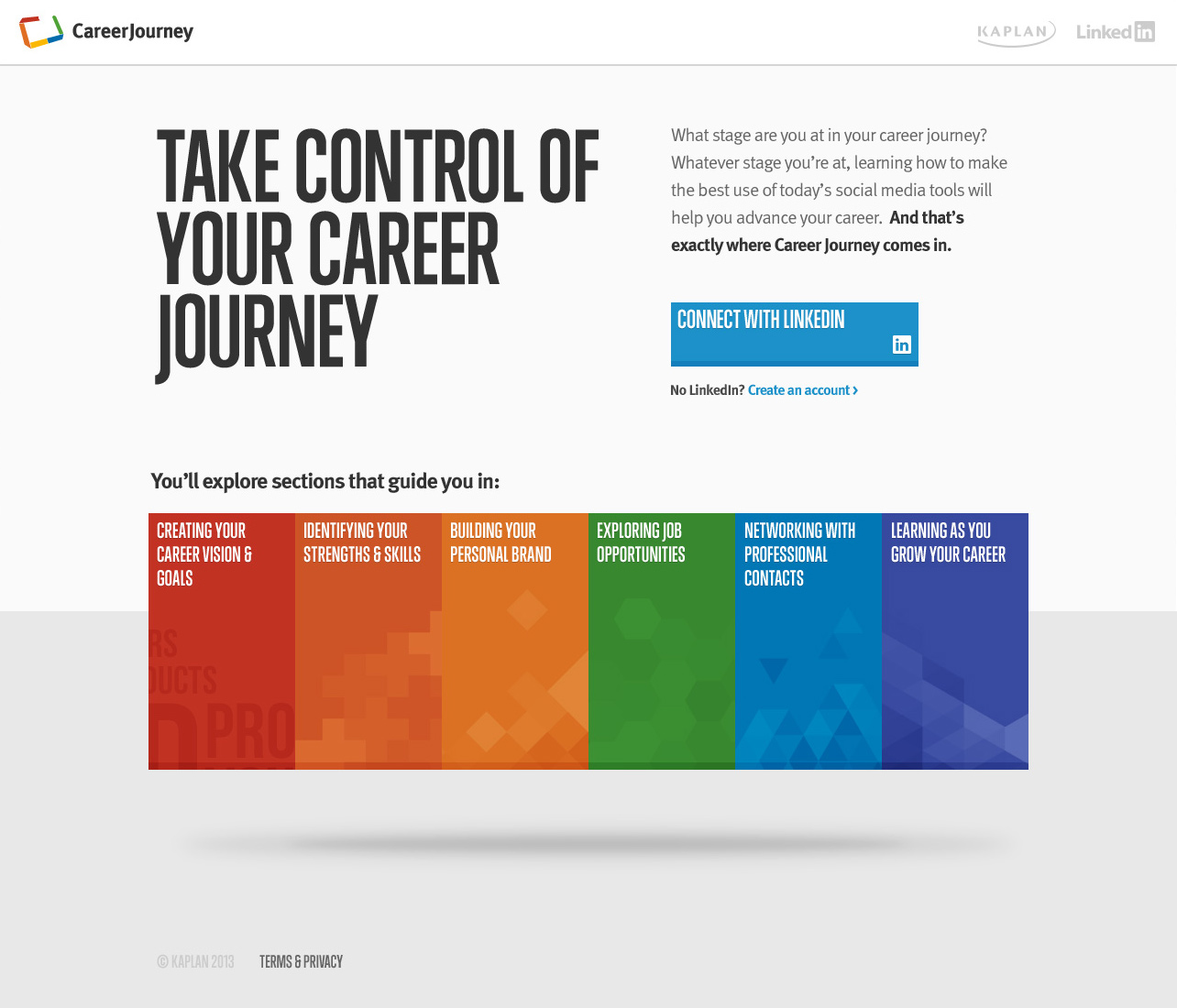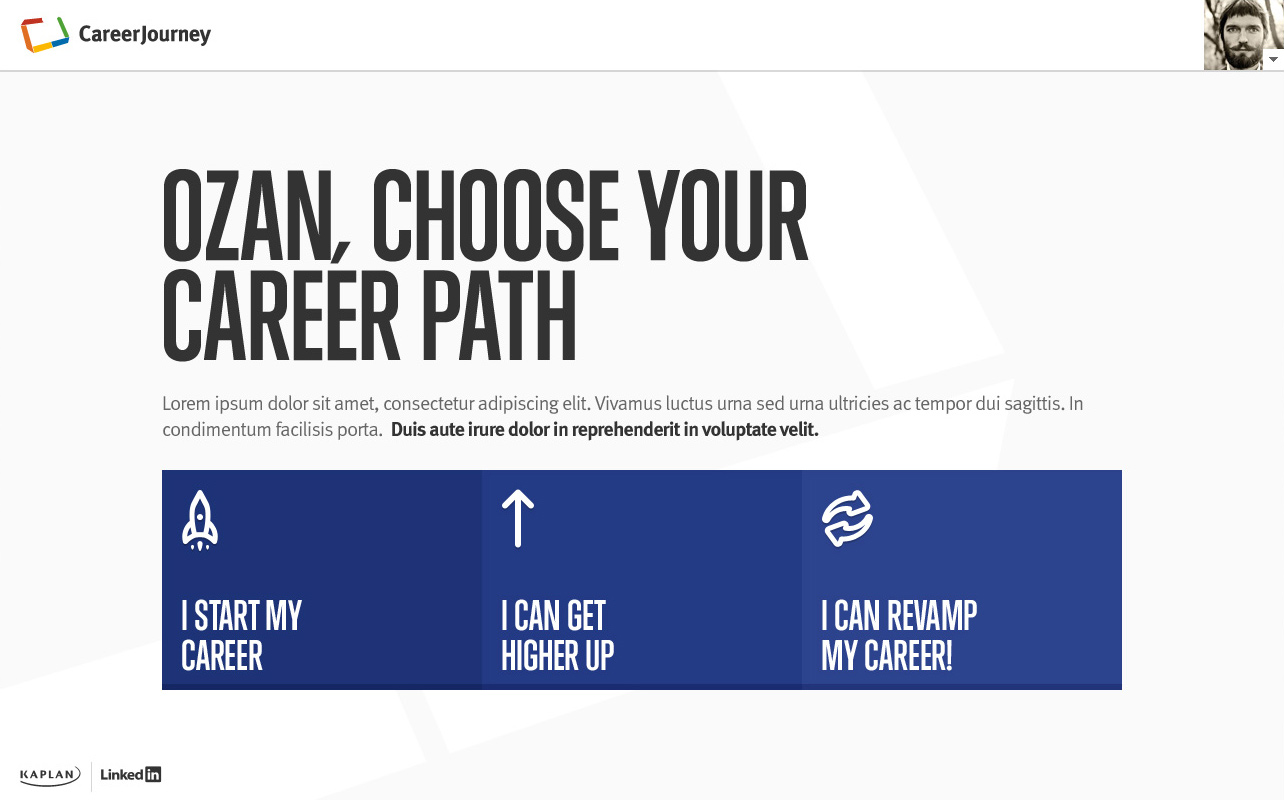 The platform guides the user through their career journey with lessons collected under 6 sections. On the first-time login, the visitors see intros of each section with visualizations based on the real data from their LinkedIn account.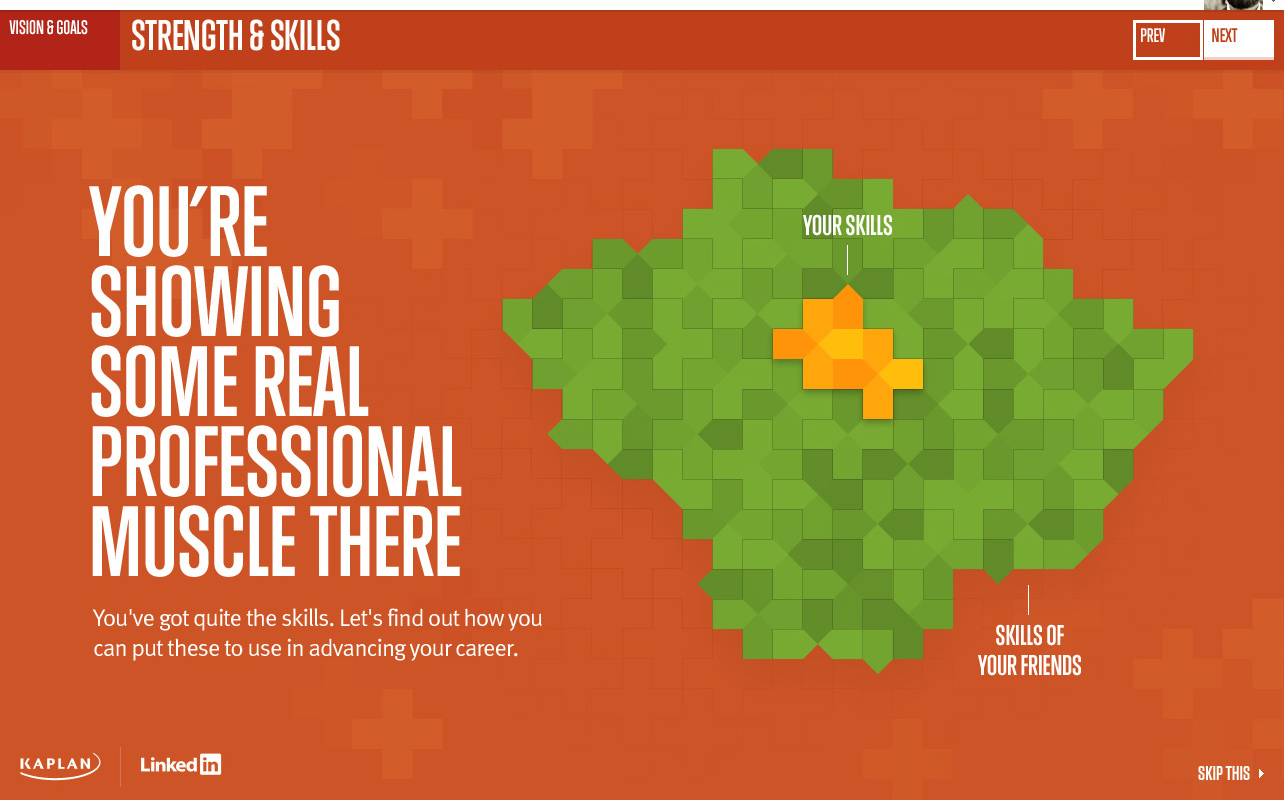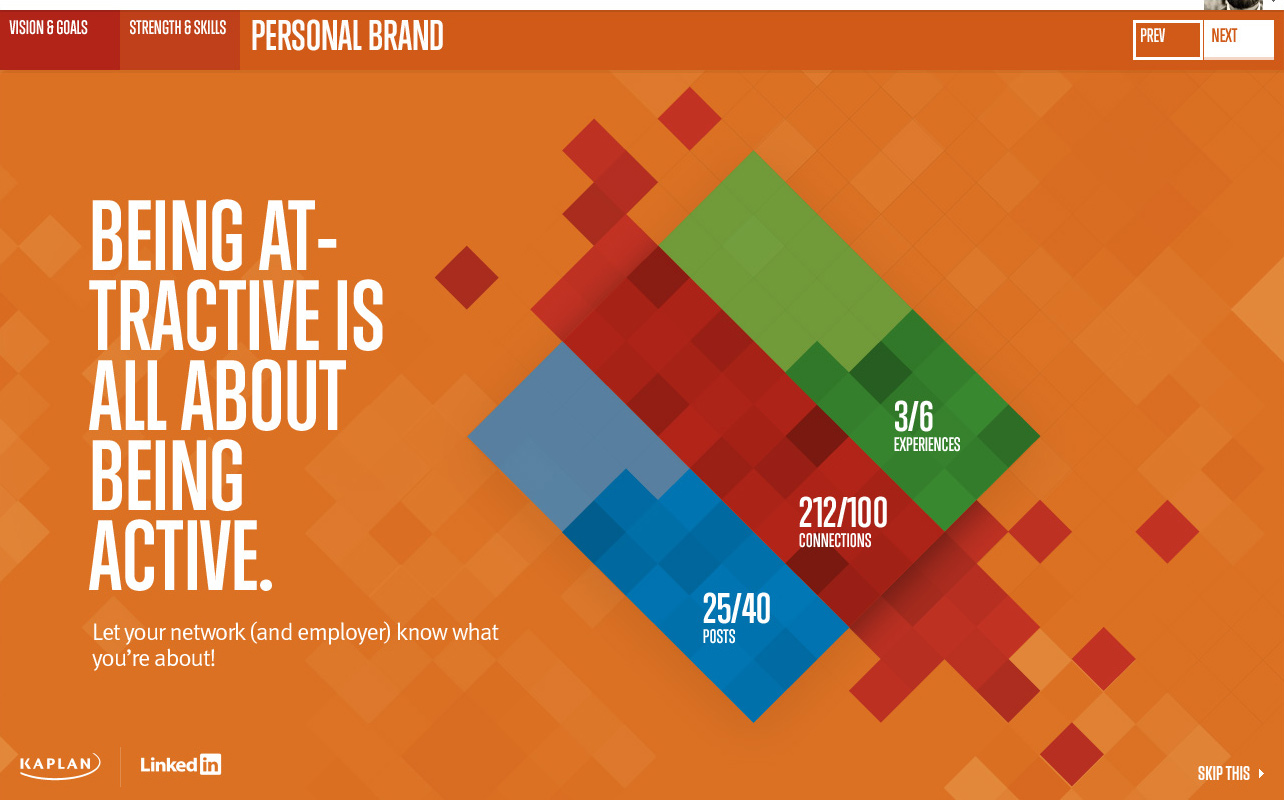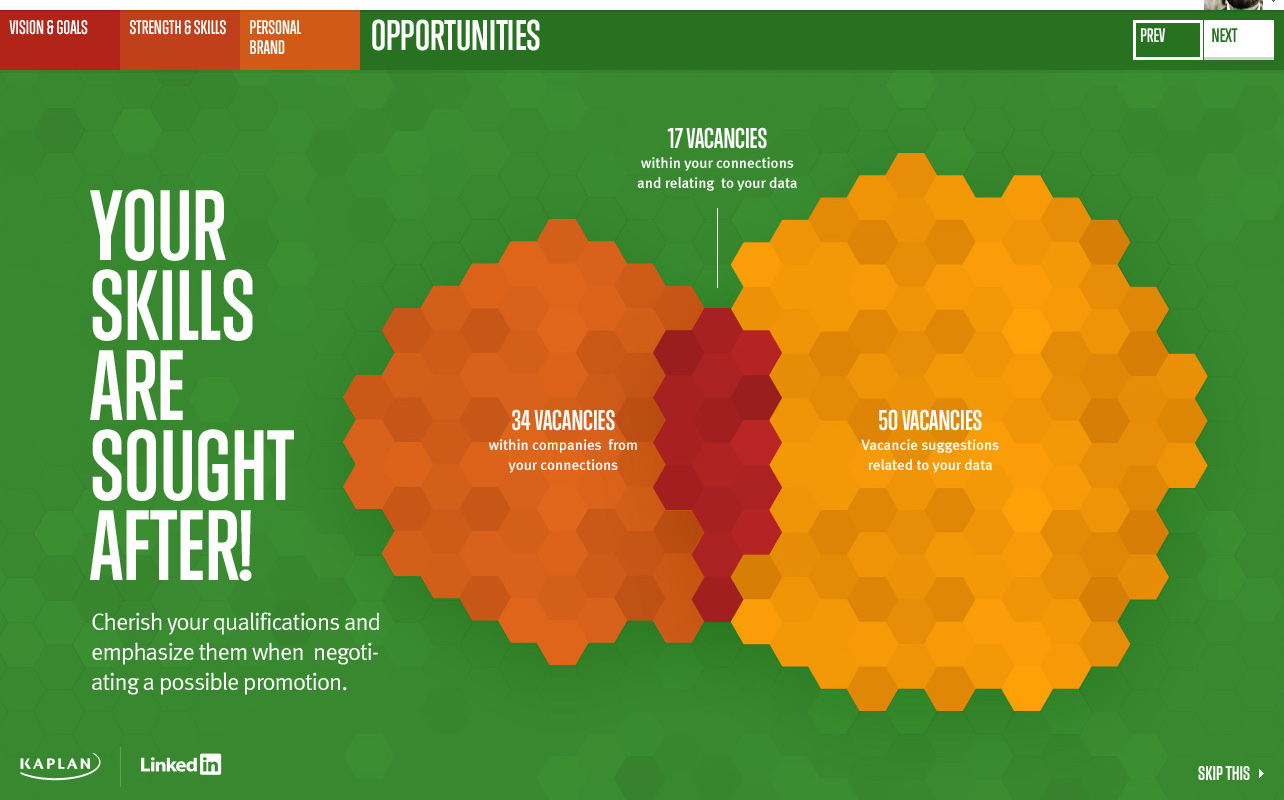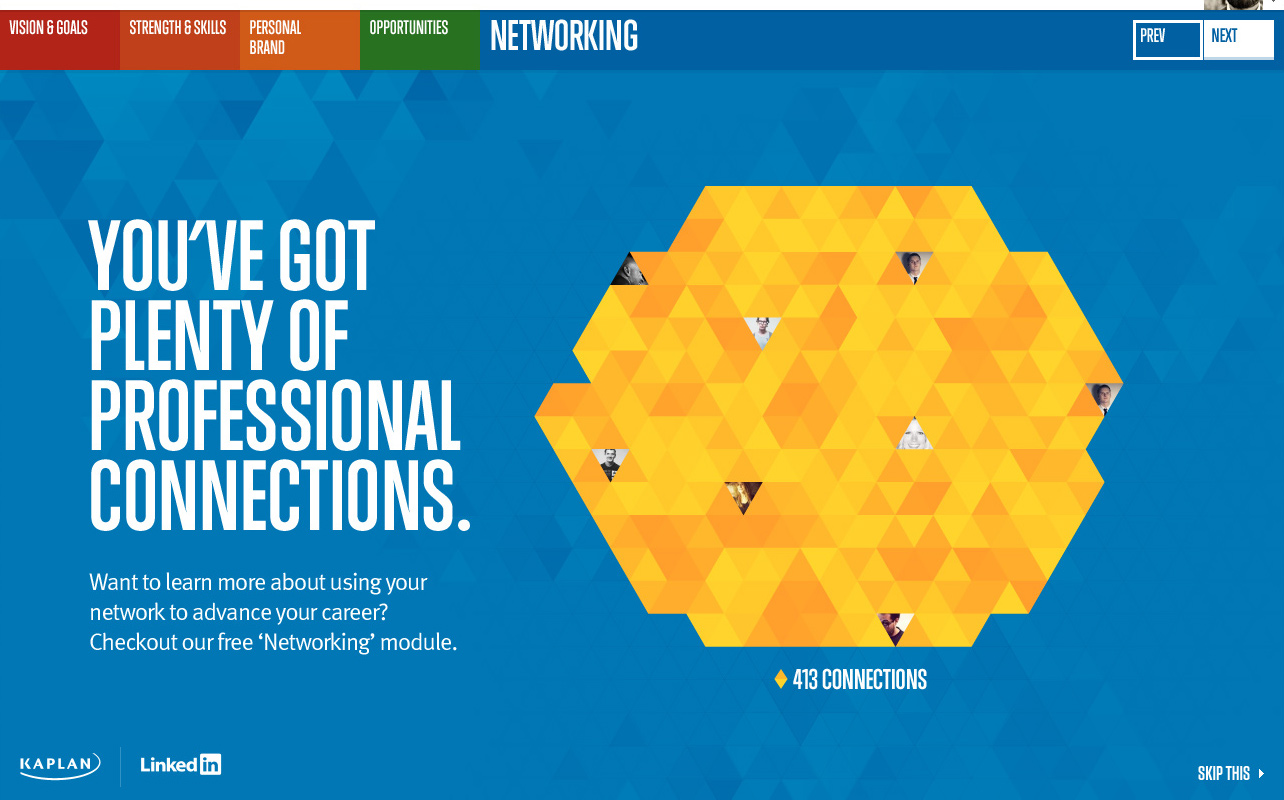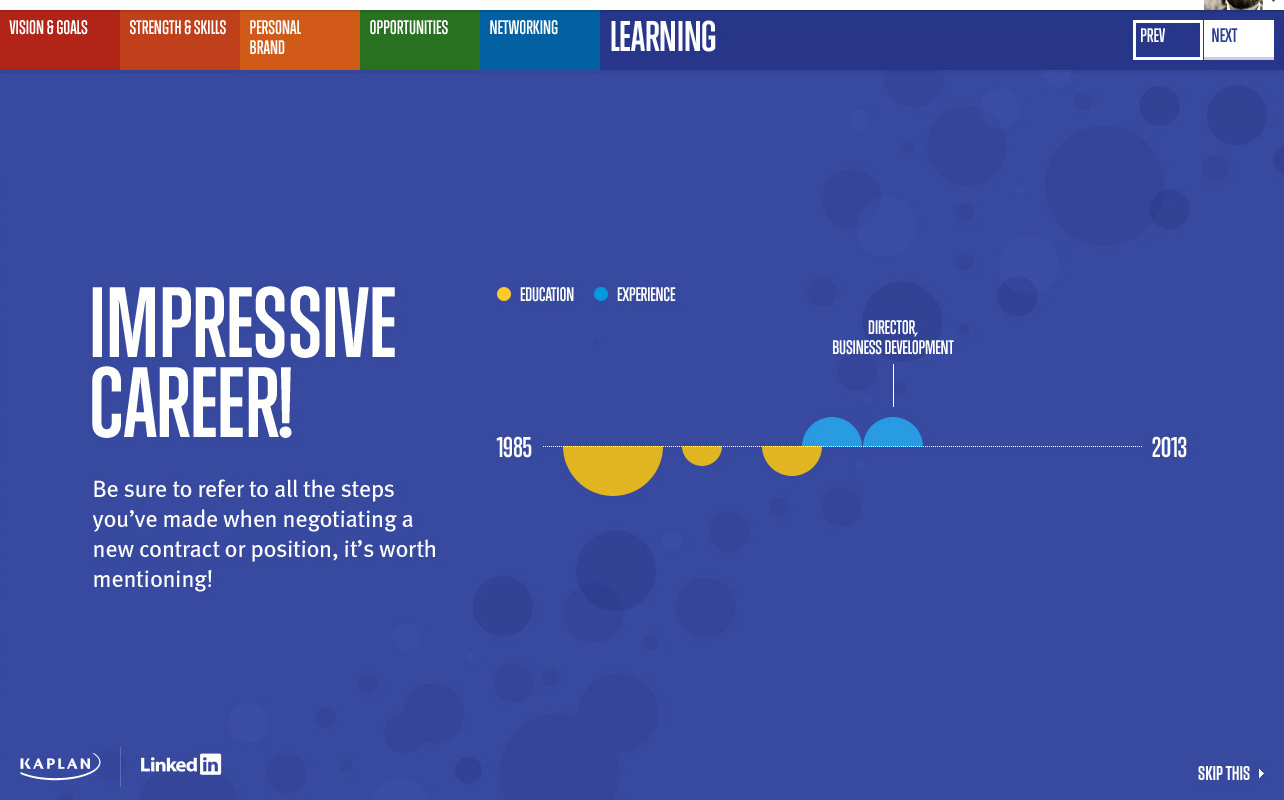 In the dashboard, users can see the overview of the lessons and their progress in each section.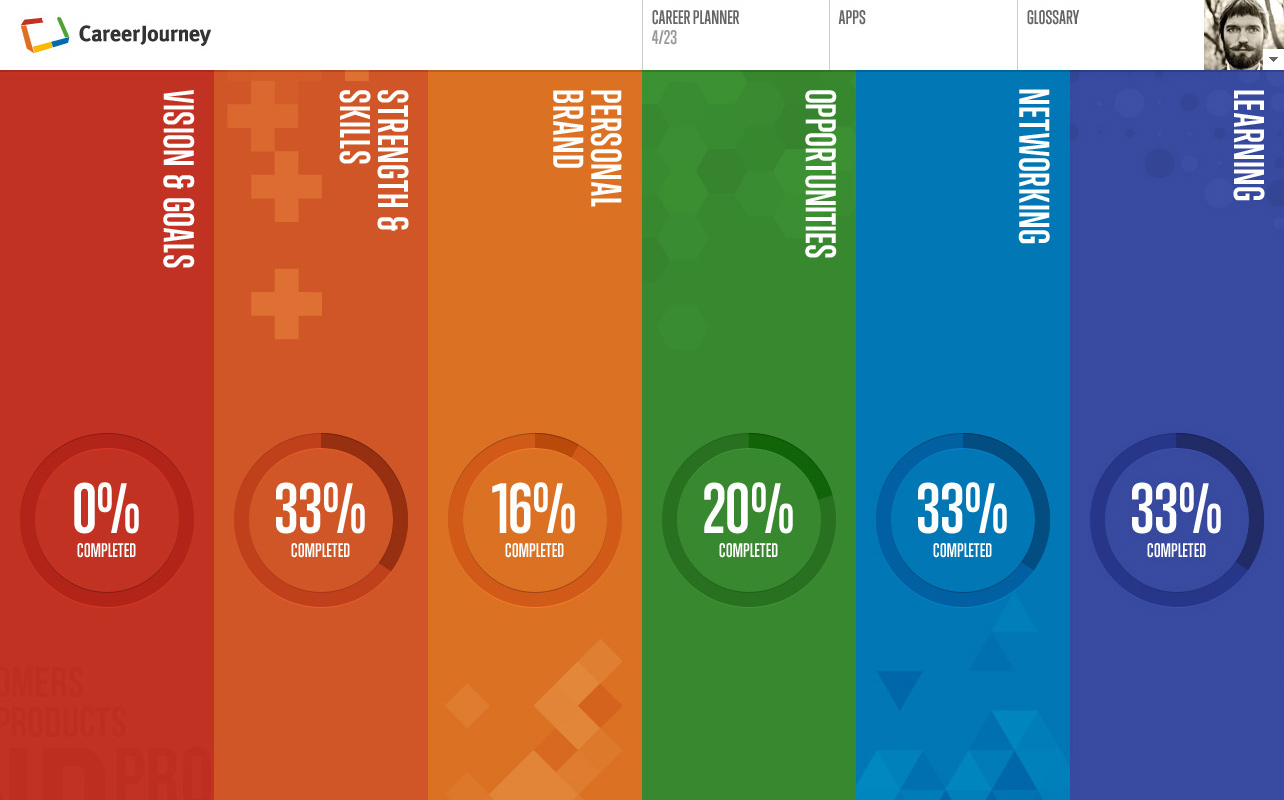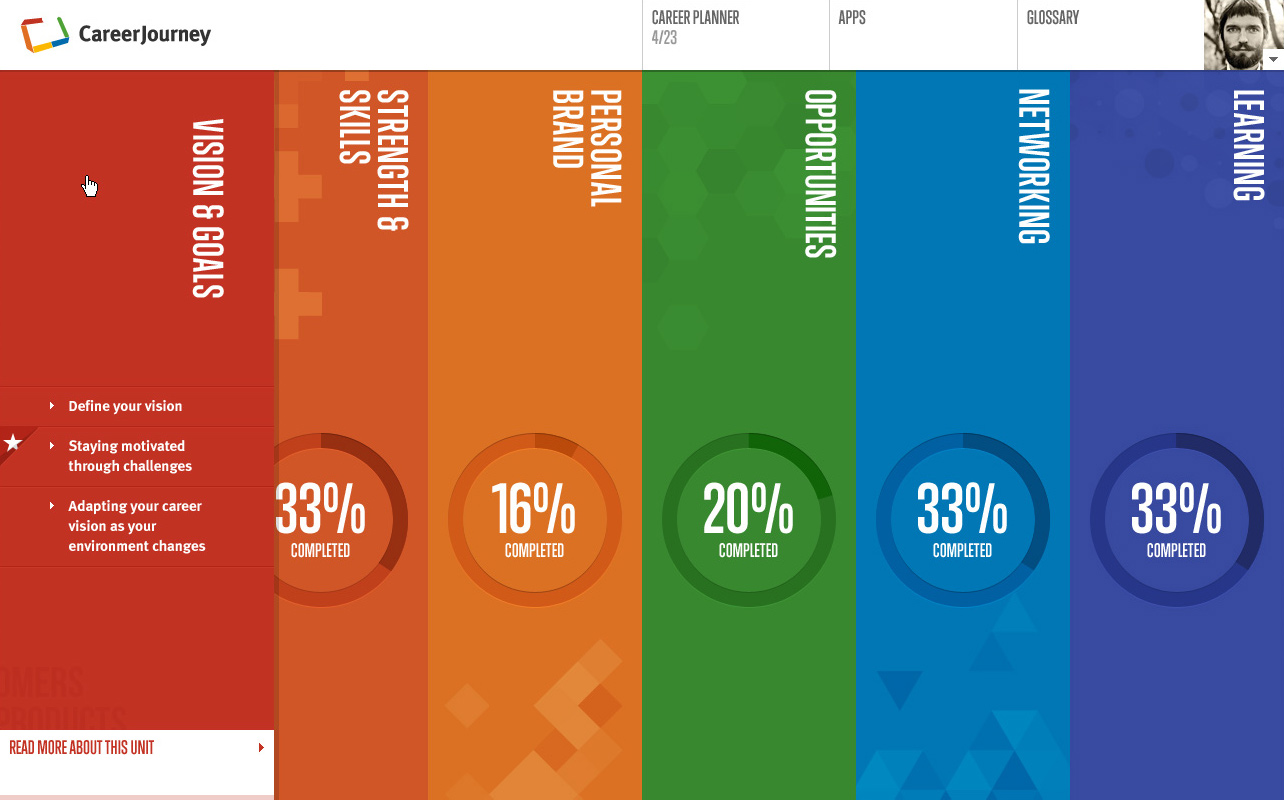 Career planner, apps and glossary pages.