Interactive exploration of decorative and sustainable vinyl flooring products.
gerflor
ROLE
Art Direction & Design
Gerflor is the manufacturer of design-led flooring solutions for every need ranging from small-scale housing to large sports and transport projects.
I helped the company create a website on which their customers can easily find the right products and related information from Gerflor's voluminous catalog.
In the splash screen the visitors are encouraged to make a choice between the three product categories and the corporate site.

Full-width product images in the background help visualizing the product categories for users.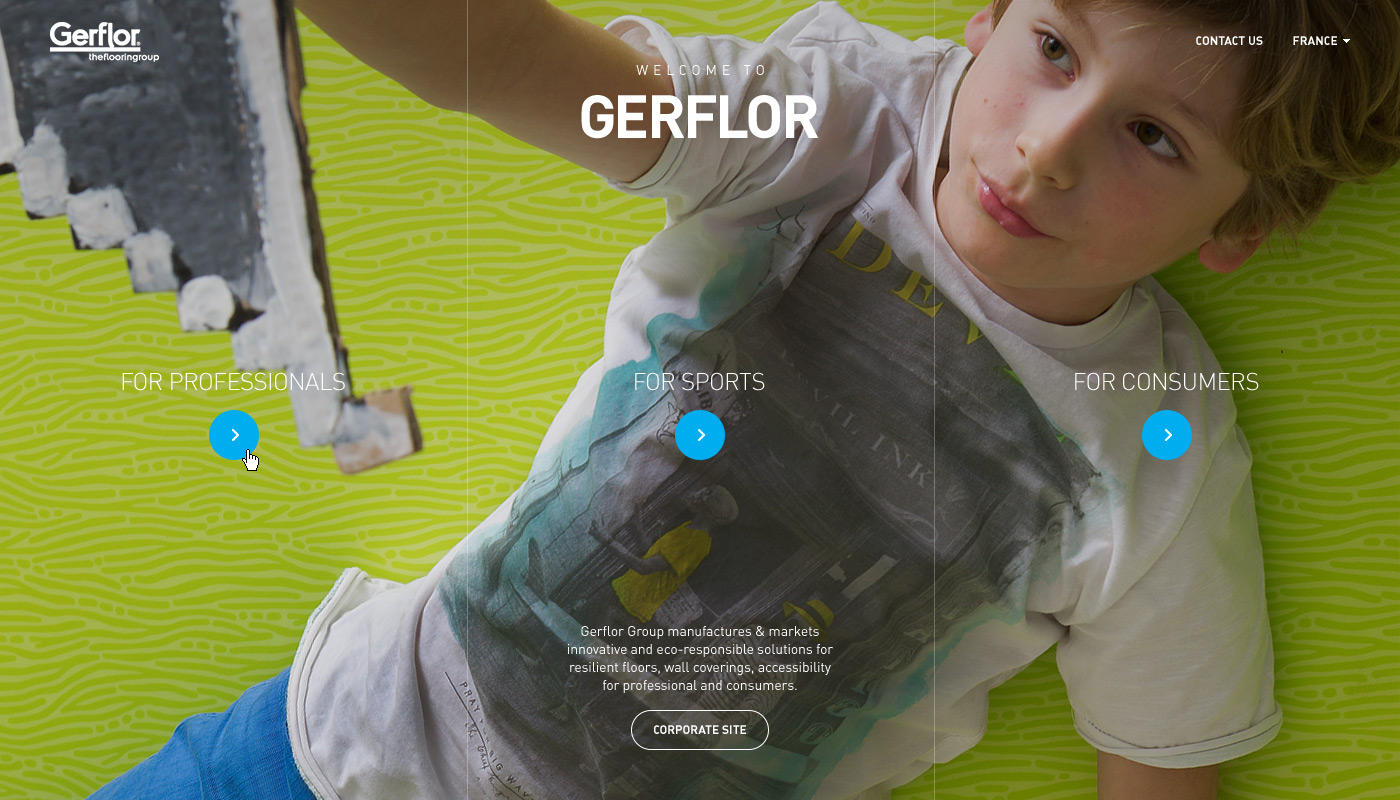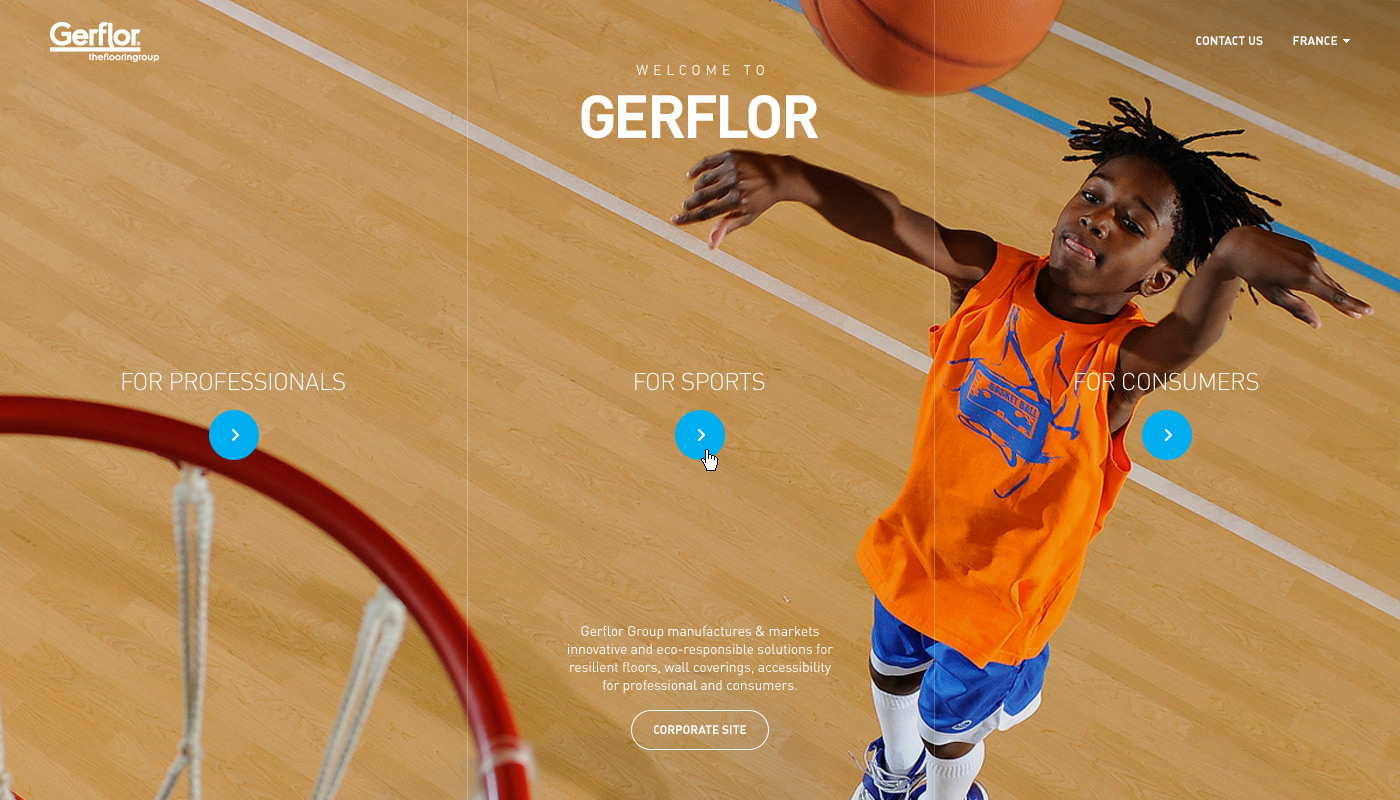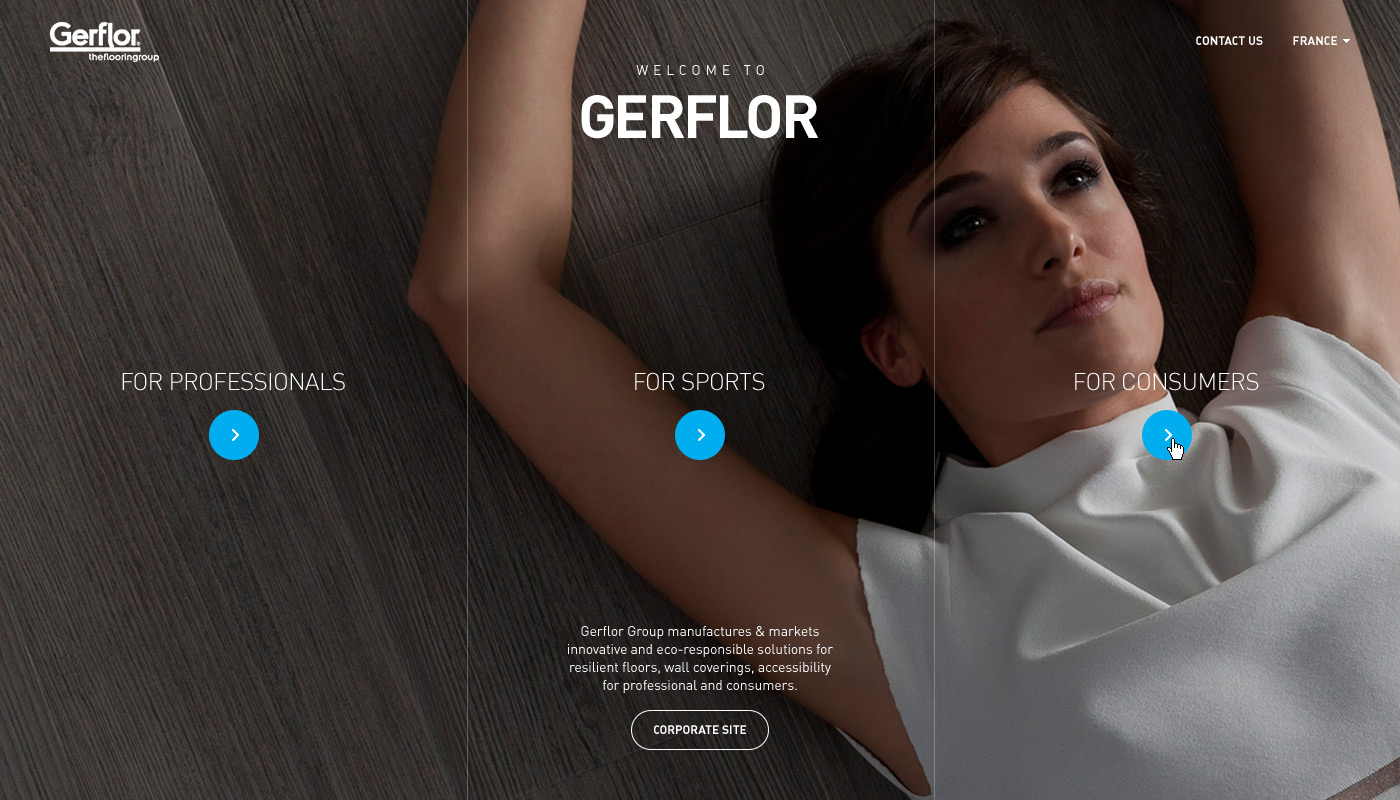 Each product category has its own homepage and menu.

The modular approach makes creating different homepages easy, allowing different markets to customize each category page according to their needs.


Gerflor offers products for different needs and segments. Each segment is visualized with custom iconography and related images.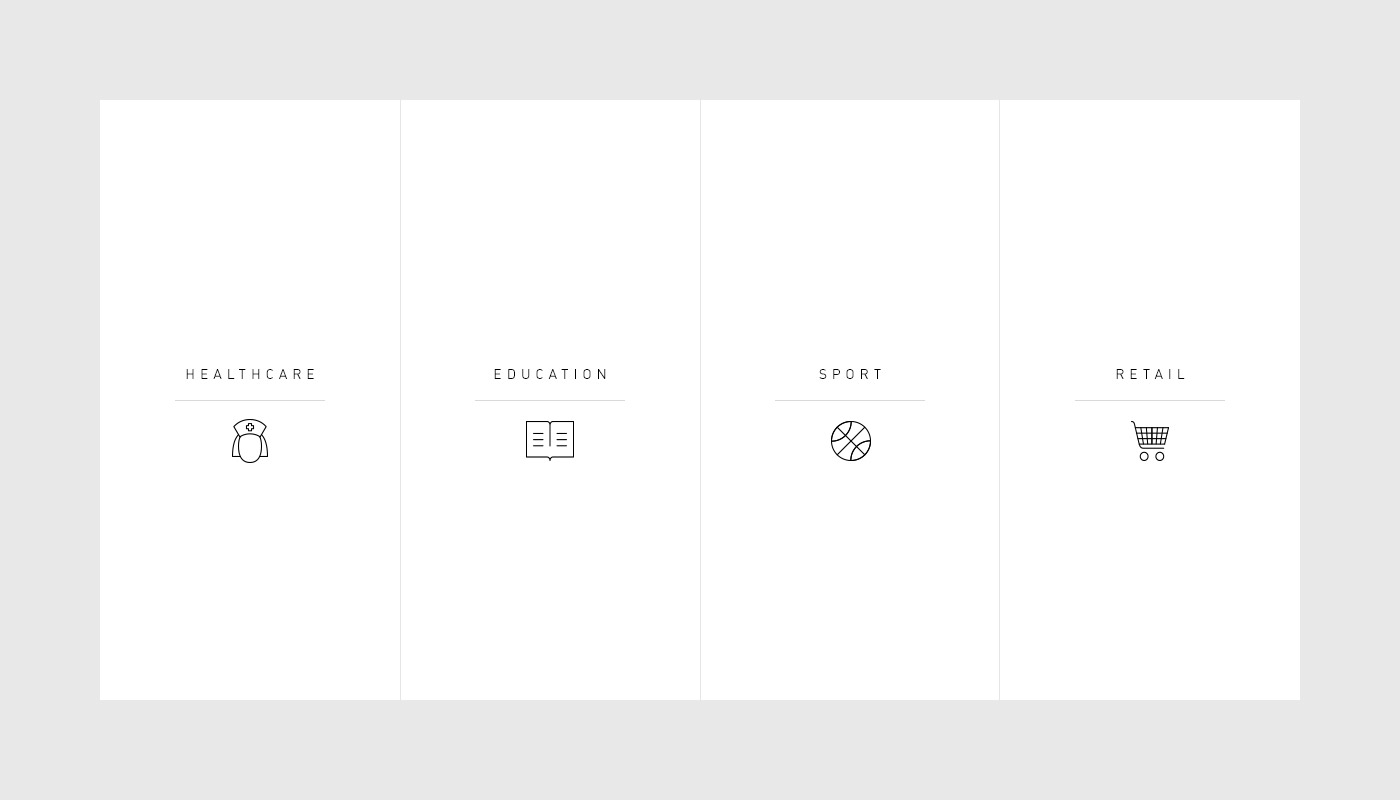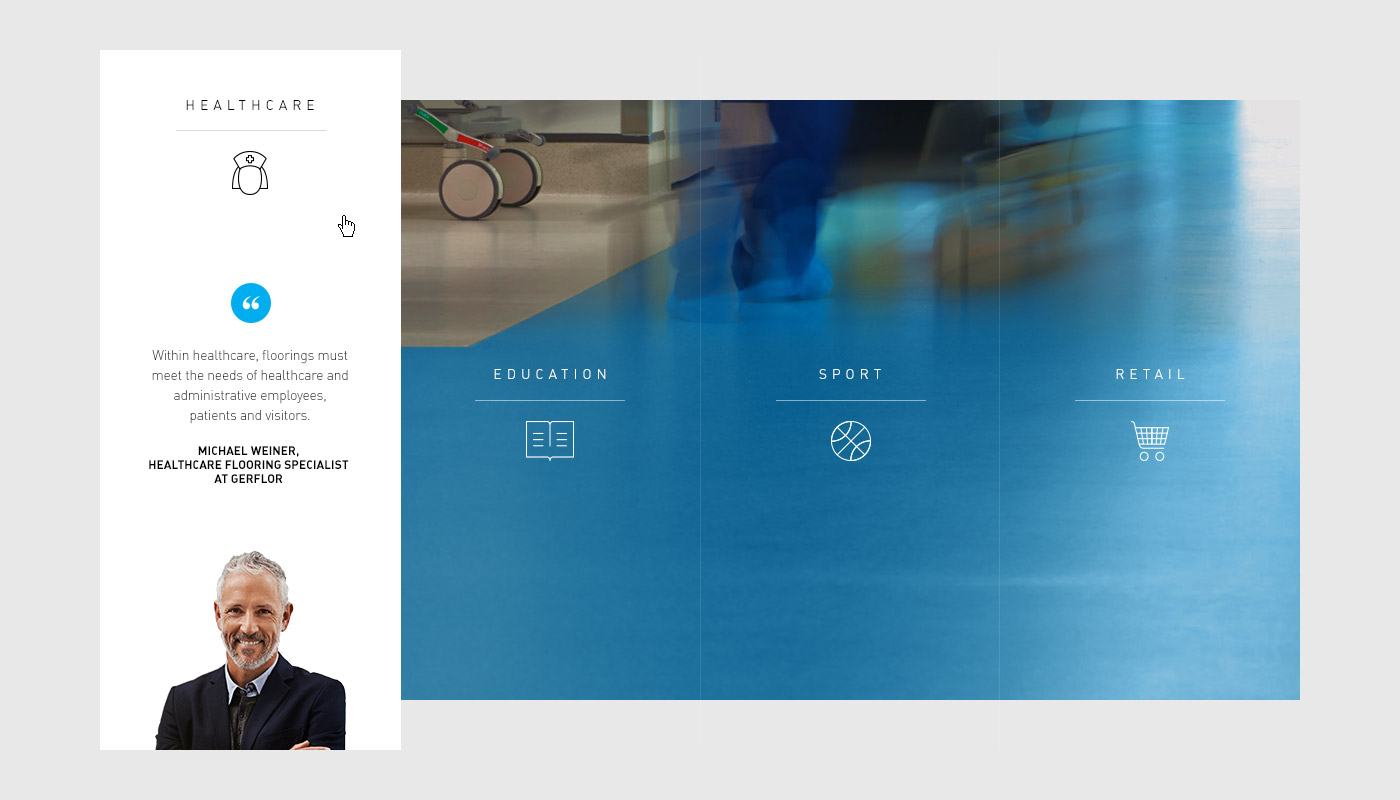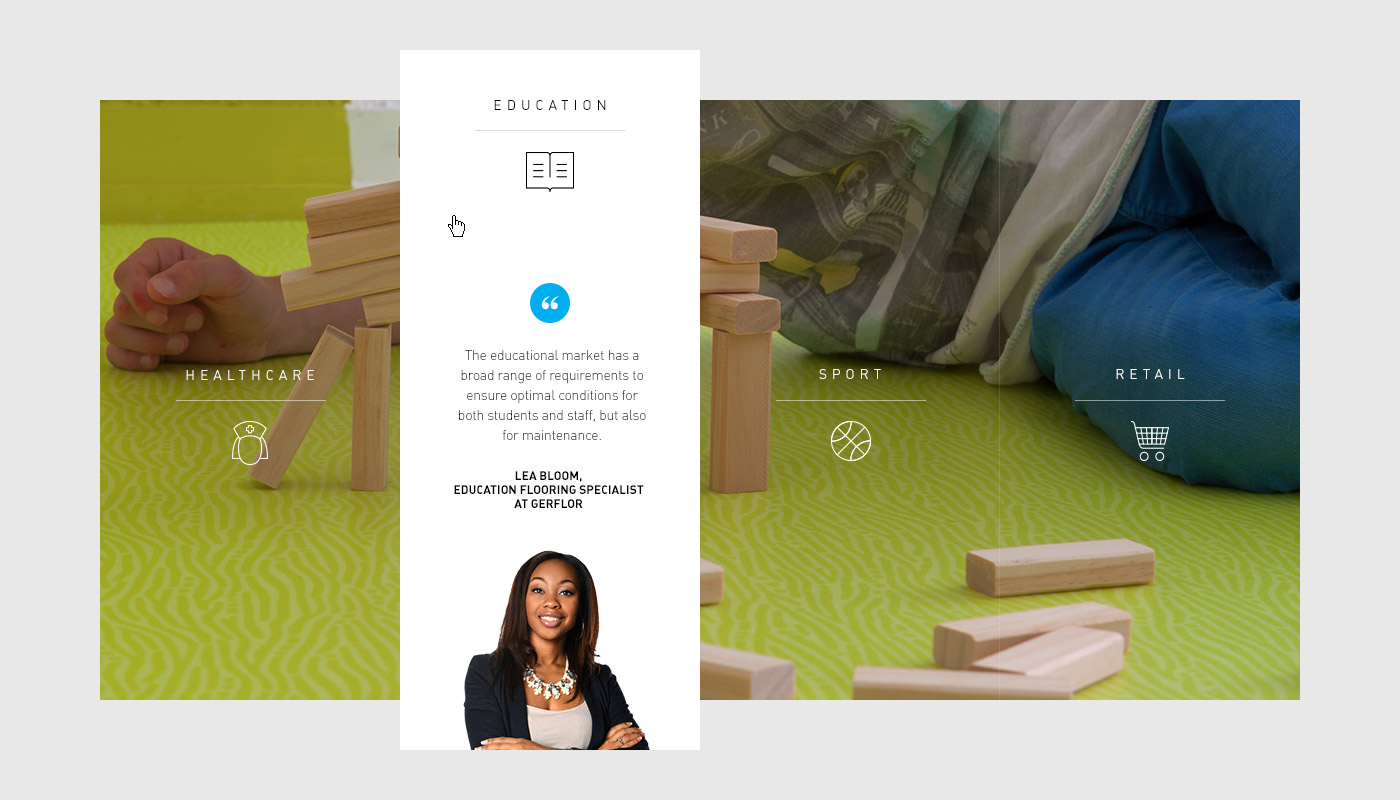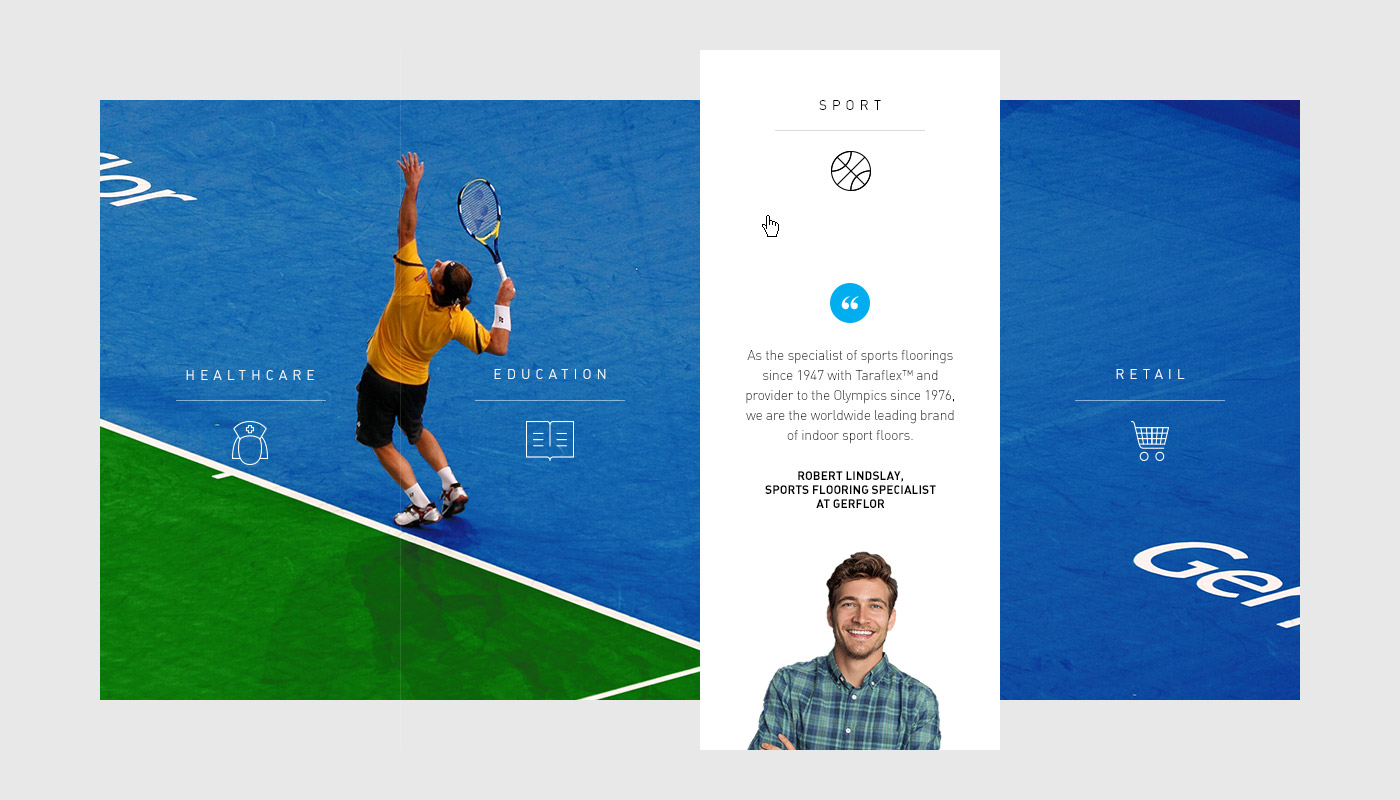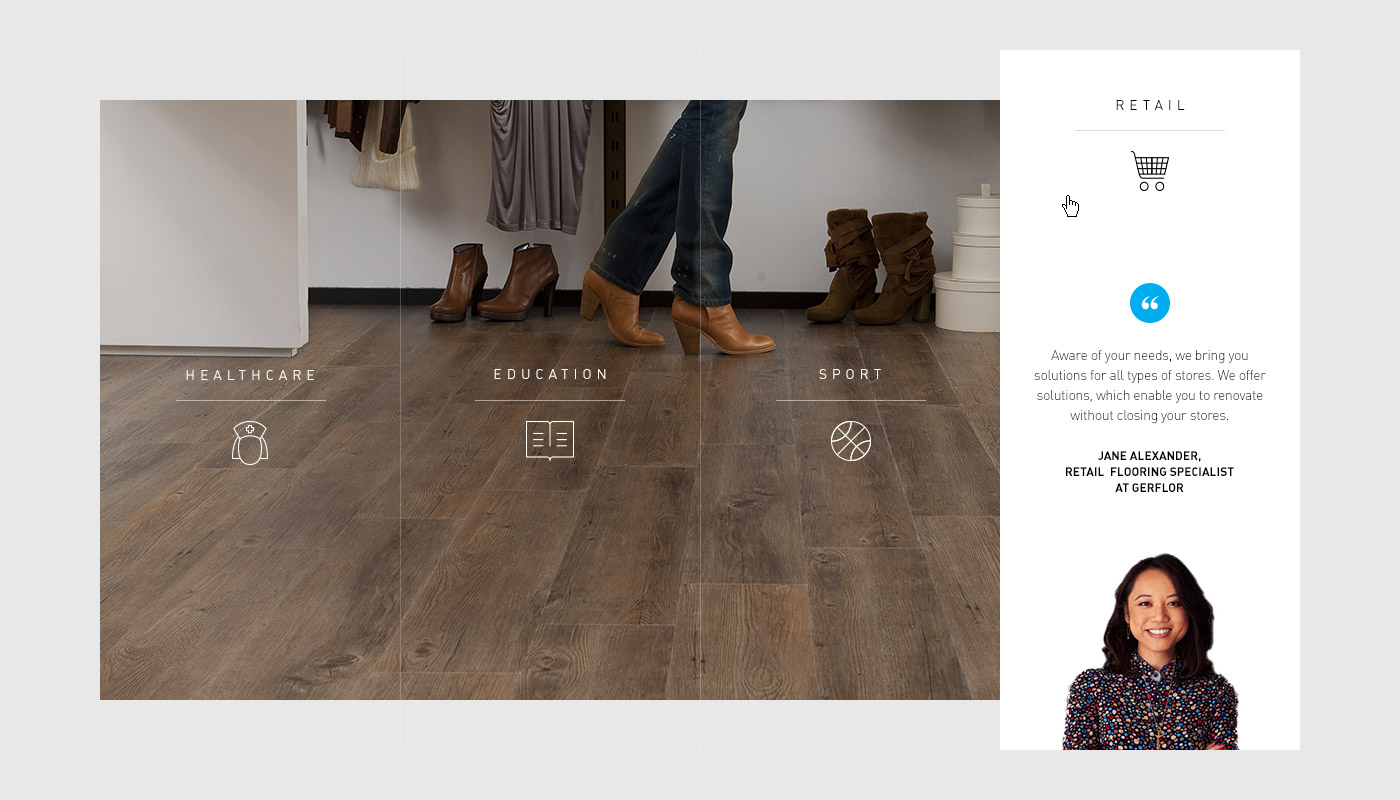 On product detail pages, visitors can get more detailed information about a specific product, see different colour options and explore case studies.

Well-organized menu helps users find their way through Gerflor's voluminous catalog.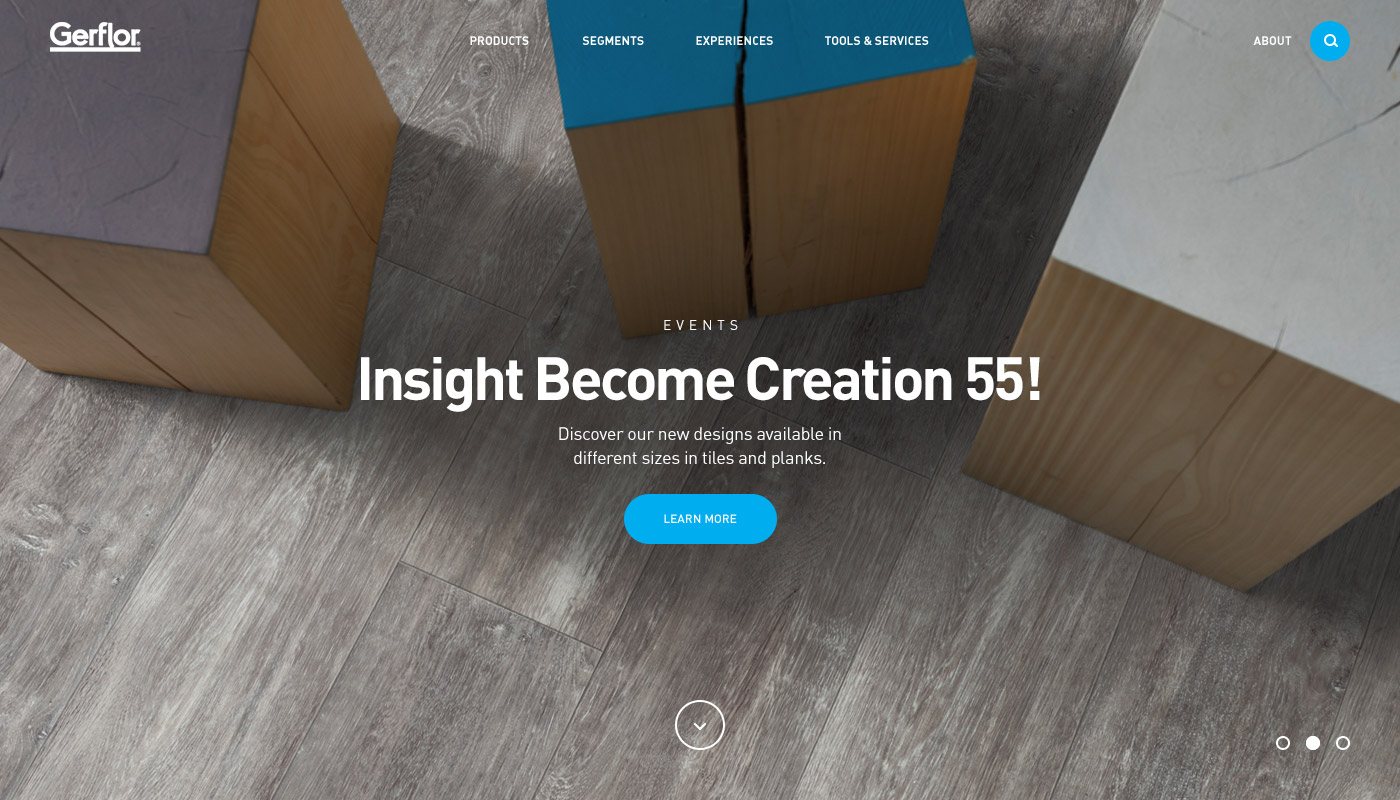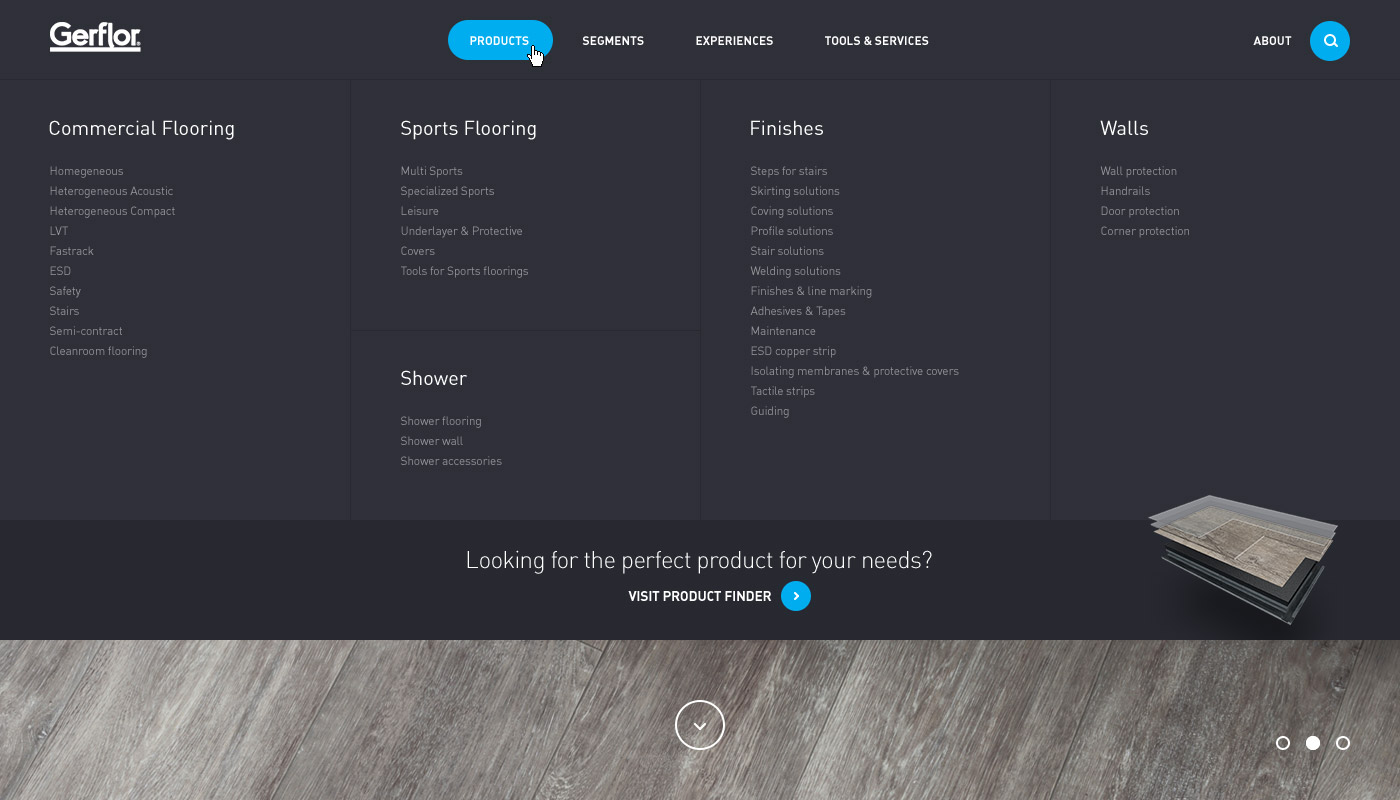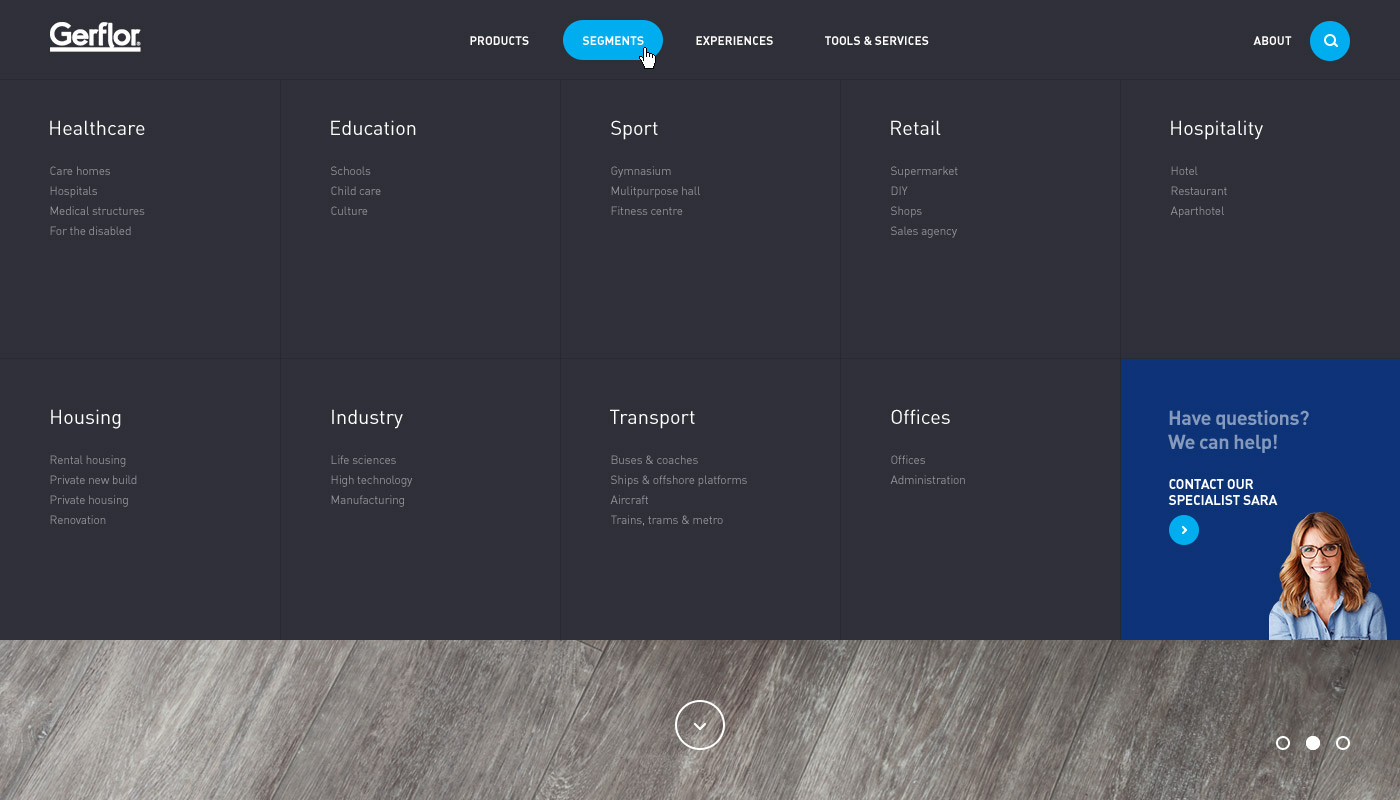 Icons are used not only to denote product ranges and services but also to make the content more inviting whilst maintaining a consistent look and feel throughout the website.