A pledge with personal storylines and interactive projection-mapped 3D scenes.
team messi
ROLE
Art Direction & Design
Team Messi is a video experience where visitors can control the storyline with interactive moments. Connecting with Facebook unlocks the personalised content that appears at different points of the story.
Together with a small team in MediaMonks, I designed the website interface and provided help to the video department for the visualization and production of the personalised moments in the story.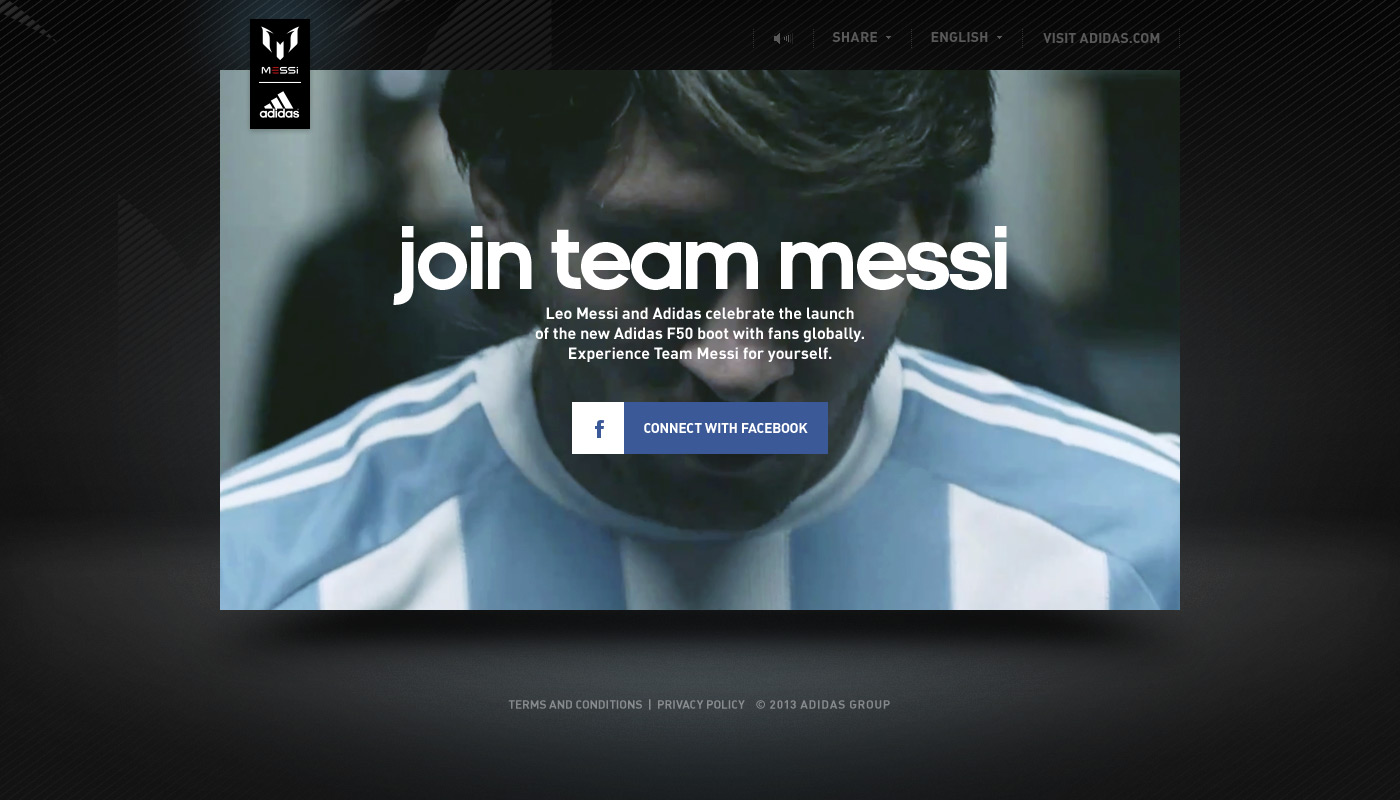 The experience features three interactive moments, each allowing the user to dictate which journey they take through the film with Leo Messi. The ability to control projection-mapped 3D scenes makes the experience unique.
The film is personalised to the user from the opening scene, with fans enjoying a tailored experience determined by their entry to "Team Messi" using Facebook Connect.